Bathroom design from one source
RainDrain: Systematic drainage
Perfection for the shower and the eye
Perfection for the shower and the eye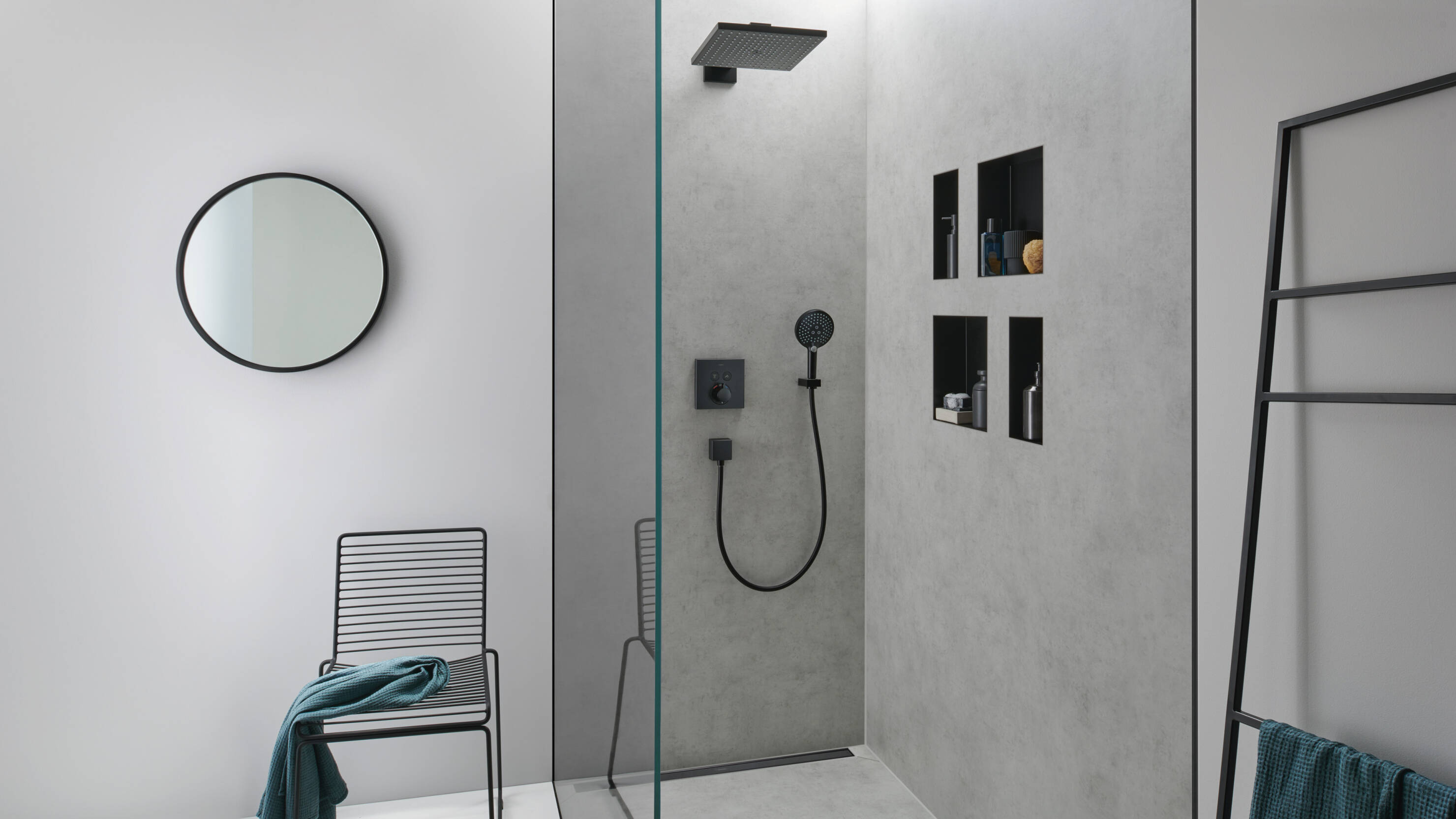 Perfection for the shower – and the eye    
Does your customer want a perfectly coordinated shower space? After all, a holistically designed bathroom is a guarantee of wellbeing. hansgrohe has expanded its range to include premium shower drains and, with RainDrain, provides maximum comfort and design from a single source. The finish of the products for the floor-level shower is perfectly coordinated with the rest of our range. Combine bathroom faucets, showers, storage solutions, and shower drainage products harmoniously in your customer's style.

RainDrain fits flexibly into every dream shower and convinces as a sophisticated system solution. A basic set for all shower drain channels provides security during installation. Thanks to its low installation depth, RainDrain is suitable for a variety of installation situations, in new buildings as well as in renovations. 

Your customer can enjoy maximum showering pleasure under the XXL overhead shower, hassle-free: the innovative Dryphon siphon solution is available with RainDrain for high drain capacities of up to 60 l/min. The high-performance mechanical air trap is included in every pre-fab set of drain channels and, if desired, replaces the siphon supplied with the uBox universal (basic set) and its drain capacity of up to 42 l/min. As a complete set including siphon, the RainDrain Spot point drain does not require a separate uBox universal.
Flexibility in all situations
The shower should match the style of the project, from the overhead shower to the floor drain. Choose from three different shower drain channels and one variant for point drainage: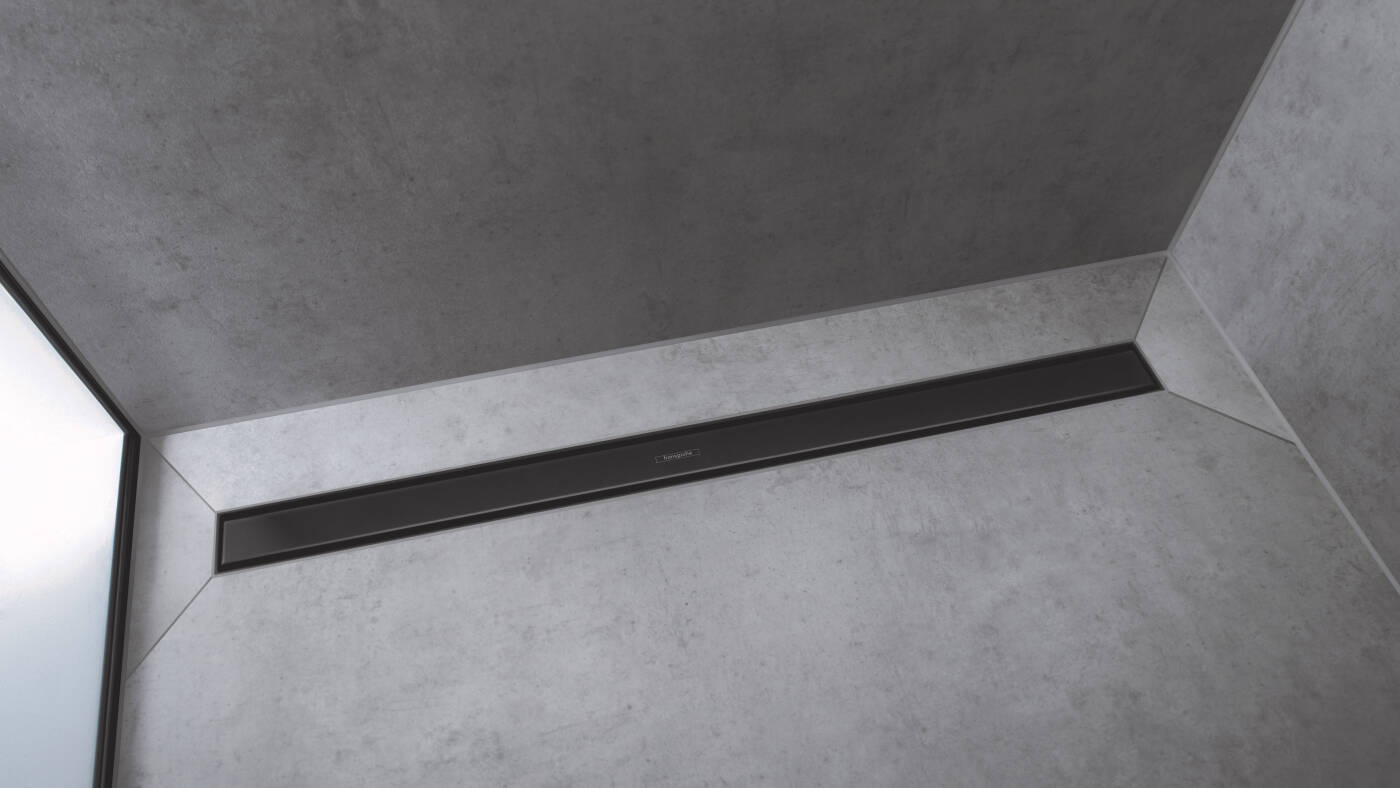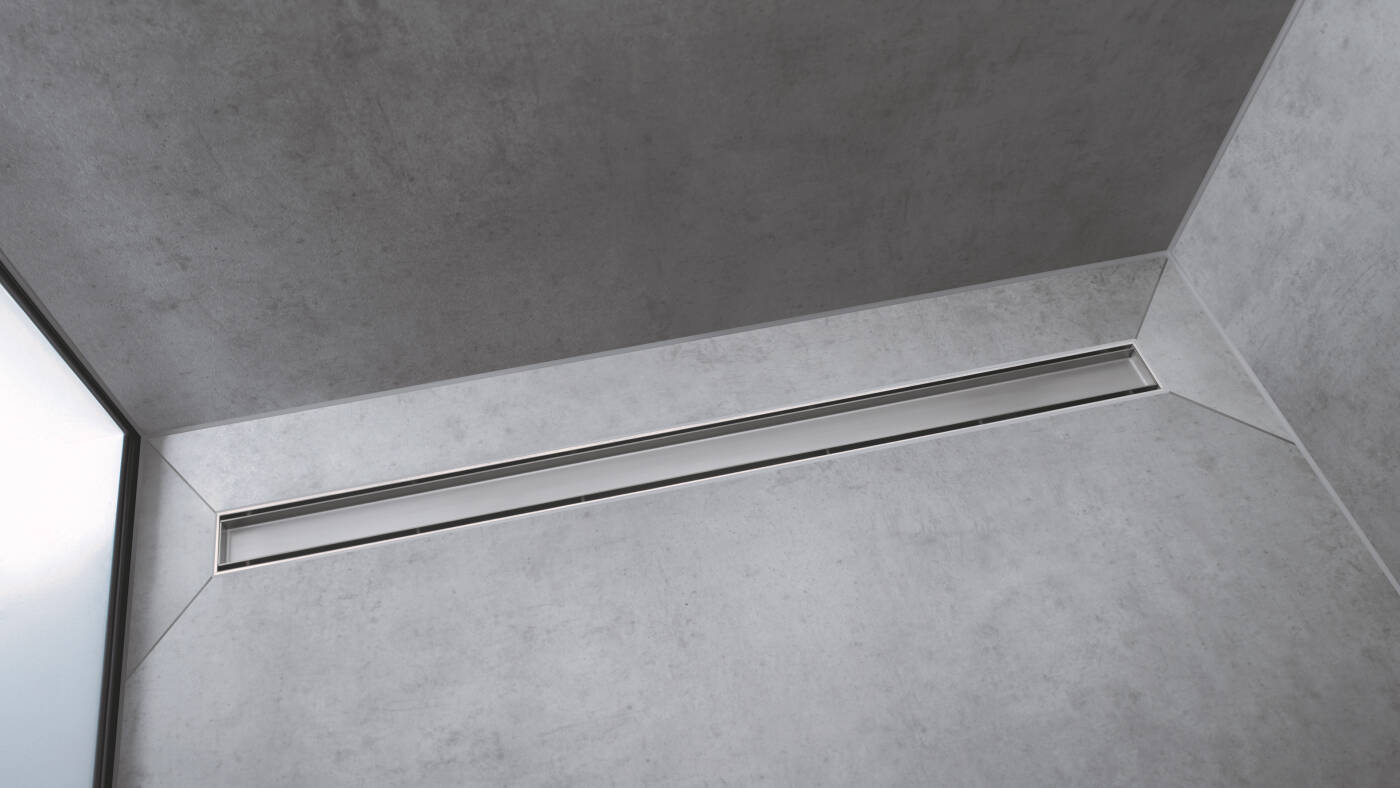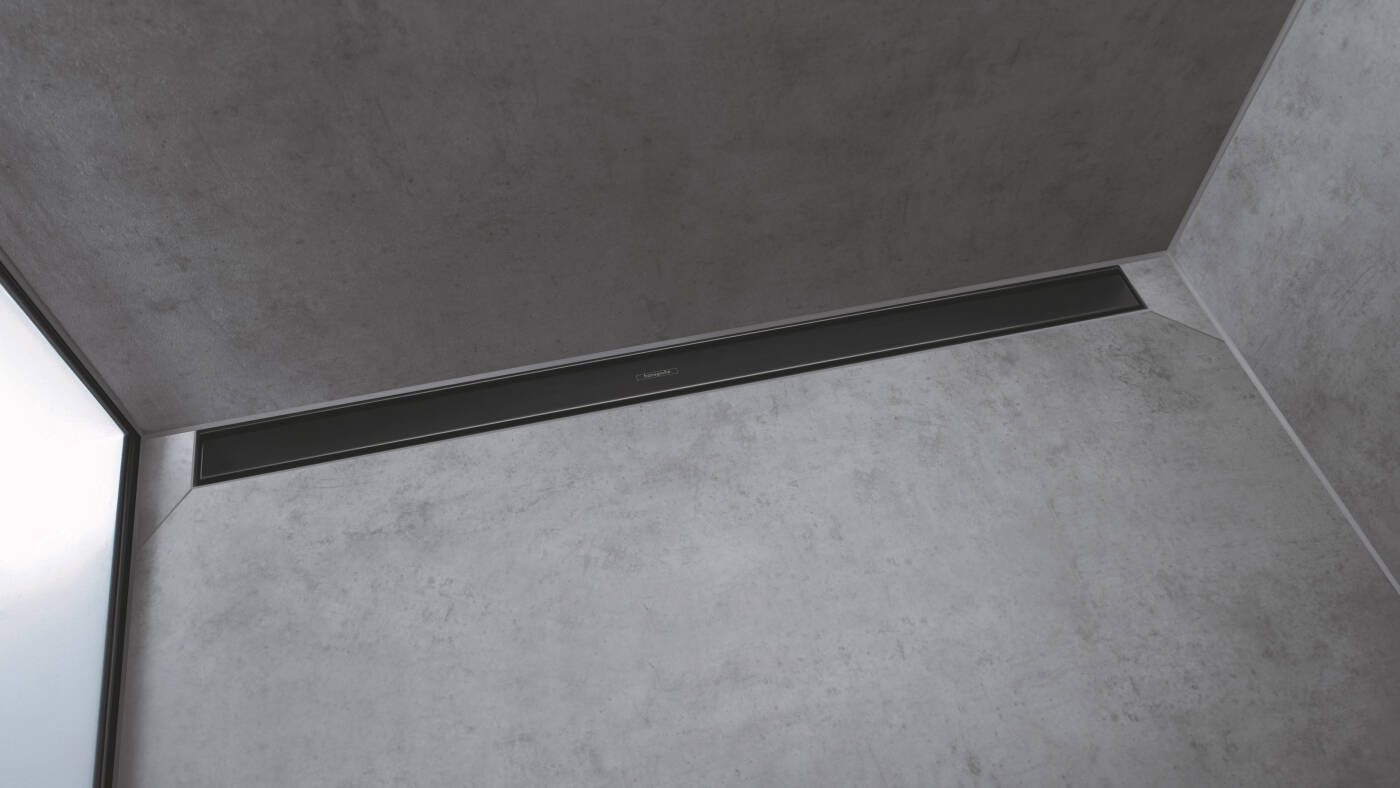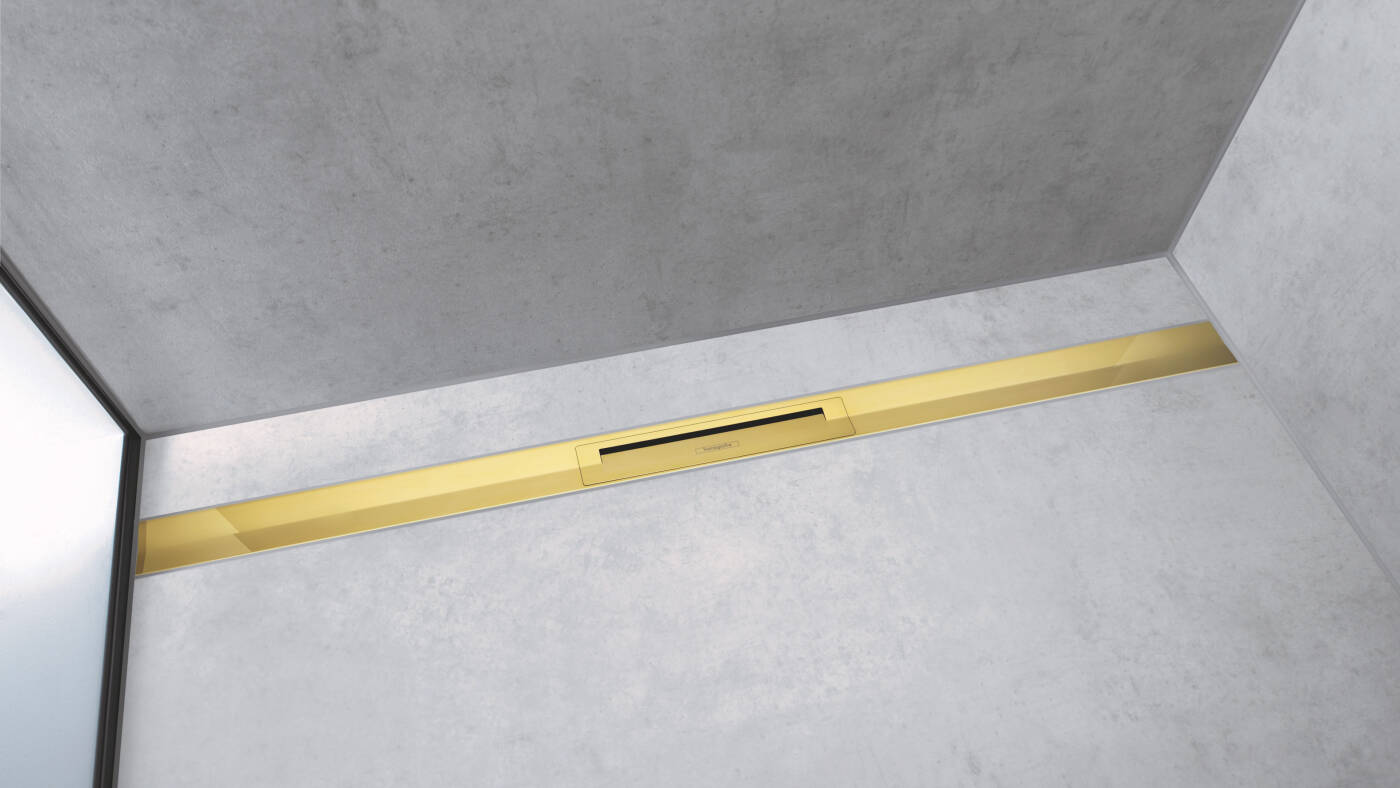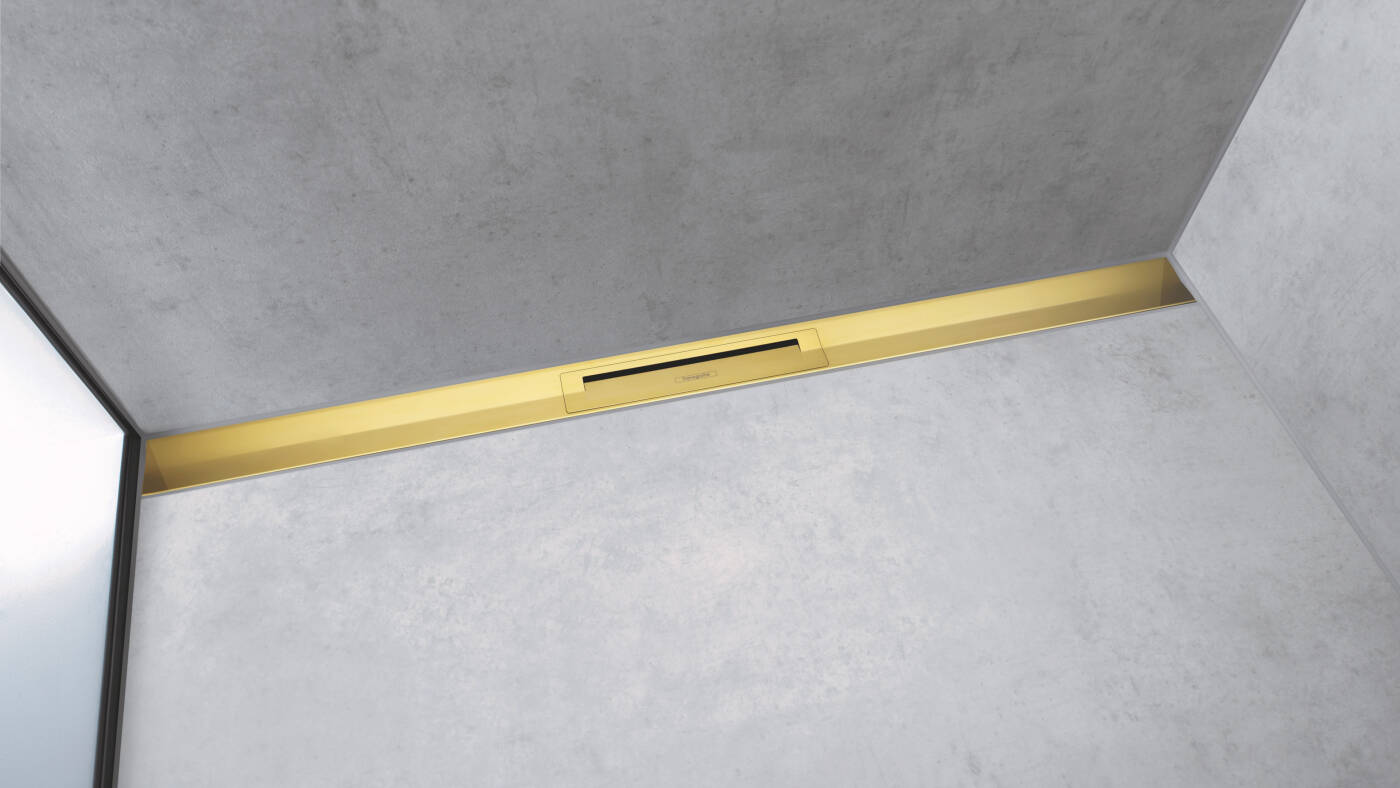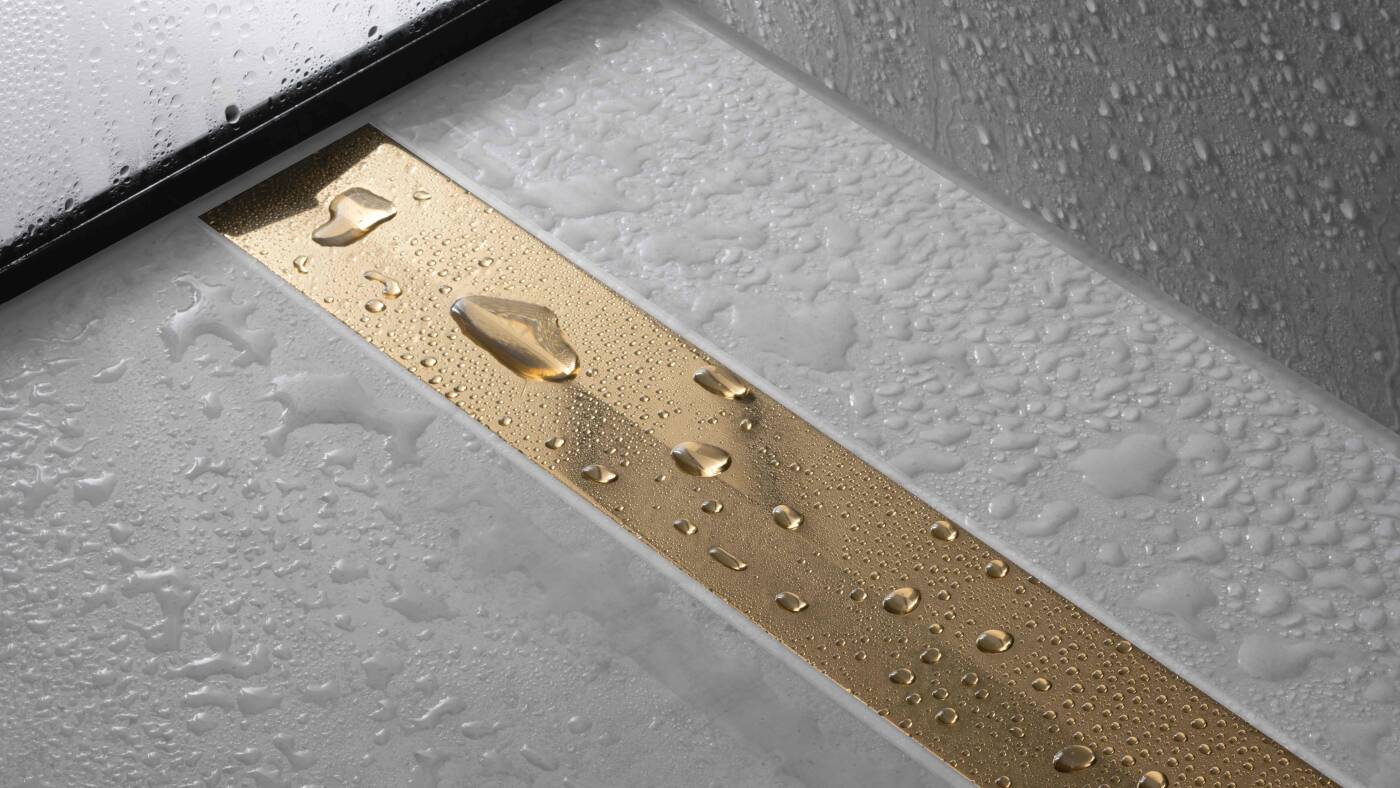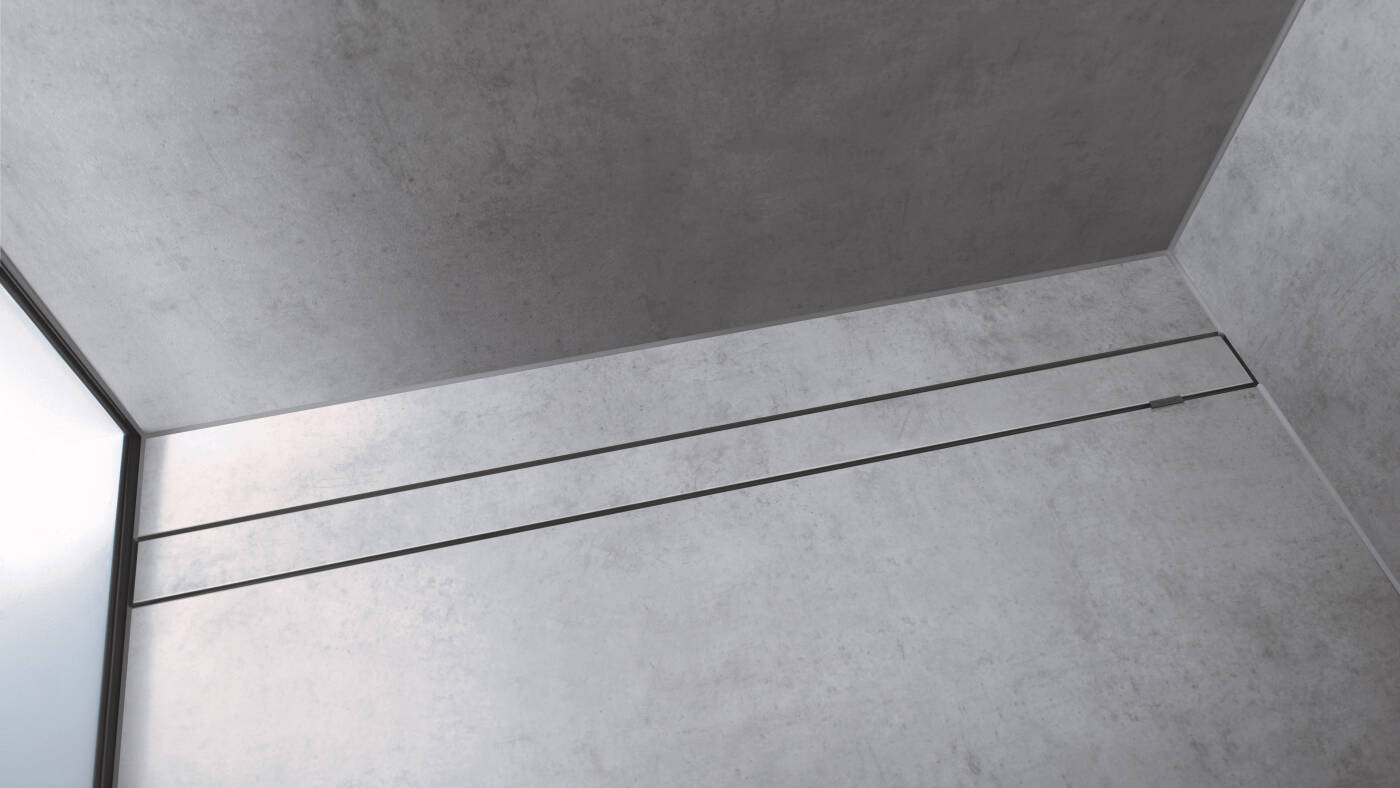 The perfect drain for any situation
The wide range offers a variety of options for shower drain planning. Which RainDrain variant best suits your customer's bathroom?
RainDrain Match: the shower drain channel for every bathroom. Water runs down the slope of the stainless steel channel below the cover to the drain. Six lengths, 600-1200 mm. For the design cover, surfaces in Chrome, Brushed Stainless Steel, Varnished Stainless Steel, and two glass surfaces are available. Backside can be tiled (not recommended for variants in glass). Easy adjustment to the surrounding tiled backsplash with height-adjustable frame inserted into the stainless steel drain channel. For wall-mounted or free-standing installation.
RainDrain Flex: The eye-catcher with integrated slope on the design cover. Five lengths, 700-1200 mm, can be shortened on site. Available in Chrome, Brushed Stainless Steel, and five exclusive FinishPlus surface finishes. RainDrain Flex, unlike the other lines, is laid on the screed, with height adjustment using the oval plug-in connection to the basic set. For wall-mounted installation or installation between two walls.
RainDrain Rock: Designed for tiling with natural stone/tiles up to 40 mm thick. The water is concealed as it drains away. Six lengths, 600-1200 mm, each can be shortened on site by 50 mm per side. Easy height adjustment on the installation set, for installation fitting the space.
RainDrain & XtraStoris: Premiere at the Hansgrohe Aqua Days
In 2021, we presented all our innovations online for the first time at the Hansgrohe Aqua Days. In this video, you can experience a world premiere in the Hansgrohe brand world with RainDrain: shower drain channels and point drains for shower design from a single source. In addition, you can also get to know the XtraStoris built-in niches.
Premium solutions for the shower drain channel and point drain
uBox universal: A basic set for all installation situations
hansgrohe is expanding its range with a basic set for all shower drain channels and installation situations. Your advantage: efficient stock-keeping thanks to one uBox universal model for all line drainage variants.
Factory pre-assembled seal fleece for secure sealing in the bond prevents water damage.
Flexible installation: Three connections fit almost any installation situation. Design cover (pre-fab set) can still be height-adjusted and balanced with RainDrain Match and Rock, even after the screed has already been poured.
Versatility: uBox universal is suitable for primary (standard) and secondary drainage.
High-quality products provide safety at the construction site and ensure satisfied customers.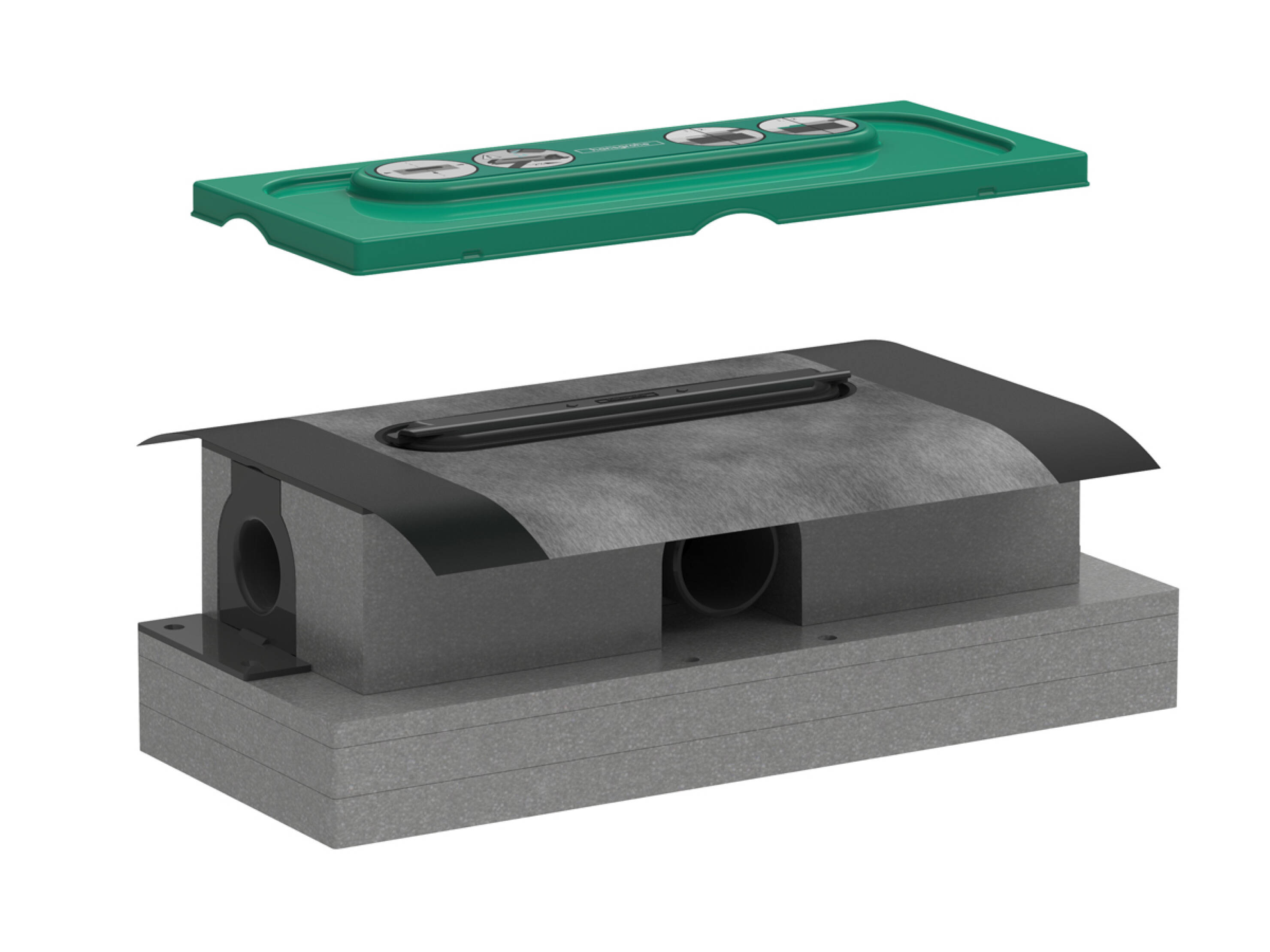 Get to know more of hansgrohe's new products