The easy way to save energy
CoolStart: Warm water only flows when it's really needed
hansgrohe CoolStart taps are environmentally friendly: Only cold water flows when the handle is in the middle position. This is unlike standard taps, where energy is immediately consumed once the handle is operated. With CoolStart, the pipe system is not filled with warm water unnecessarily. The result? Fewer resources consumed, lower CO2 emissions, cheaper costs. The potential for savings in hotels is enormous.
Reduce hot water costs and protect the environment day after day
There is currently one question on everyone's lips: Where can we save energy and how do we send less CO2 into the atmosphere? Individuals are turning to their frequently used home energy consumers for answers. Meanwhile, business customers know how quickly costs can add up if they have installed water guzzlers and/or energy hogs.
The best thing to do right now is to invest in economical, energy-efficient products. With CoolStart taps, warm or hot water only flows when it's really needed. Users only activate the water heater when they turn the tap handle to the left.
CoolStart: Save energy at every turn
Standard taps work differently: Continuous flow heaters, circulation pumps and other water-heating mechanisms kick in as soon as the lever is activated in the middle position. But we don't always need warm water. Cold water is often what we want when pouring drinking water, washing hands, brushing teeth, watering flowers or cleaning.
And so water is only heated in CoolStart taps when people see a need for it. Users decide how hot to make it – several times a day. Typically hansgrohe: Total comfort and modern design can be enjoyed with an economical CoolStart tap. The CoolStart range appeals to a wide audience and offers professionals excellent opportunities to make sales.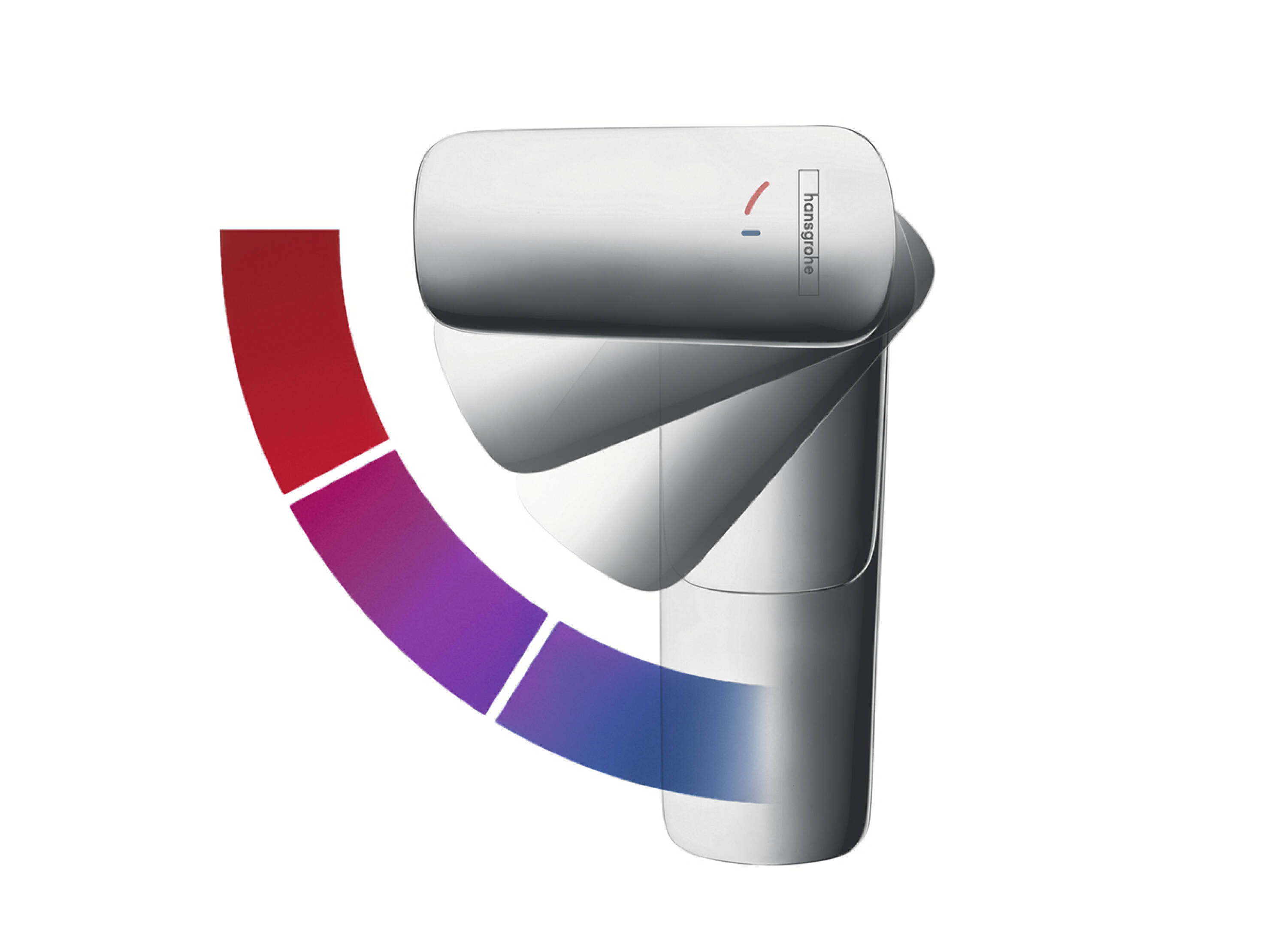 CoolStart example calculations for home savings
Having a cool start saves energy. A four-person household that uses a CoolStart tap for 20 minutes every day for a year consumes 508 kilowatt-hours less energy than it would with a standard tap. With 500 kWh, you can:
Make 67,564 slices of toast
Watch TV 24/7 for at least a year
Use a hairdryer for 500 hours.
Having a cool start reduces carbon emissions. By way of background: Roughly 90% of CO2 emissions in the bathroom occur in the utilization phase i.e. through the providing of hot water for the shower, bath tub, and sink. So a four-person household that heats water with gas can consume 23 kilograms less CO2 per year with CoolStart than with a conventional tap. To put this into perspective:
Two mature beech trees standing at 23 metres in height would take two years to offset these 23 kilos.  
Having a cool start saves money. This is essential in times when energy prices are soaring. A four-person household that heats water with gas can save 61.97 euros every year simply by replacing their old tap with a CoolStart model. By the way:
A CoolStart tap will pay for itself after less than two years.  
The basis for these calculations can be found at the bottom of this page.*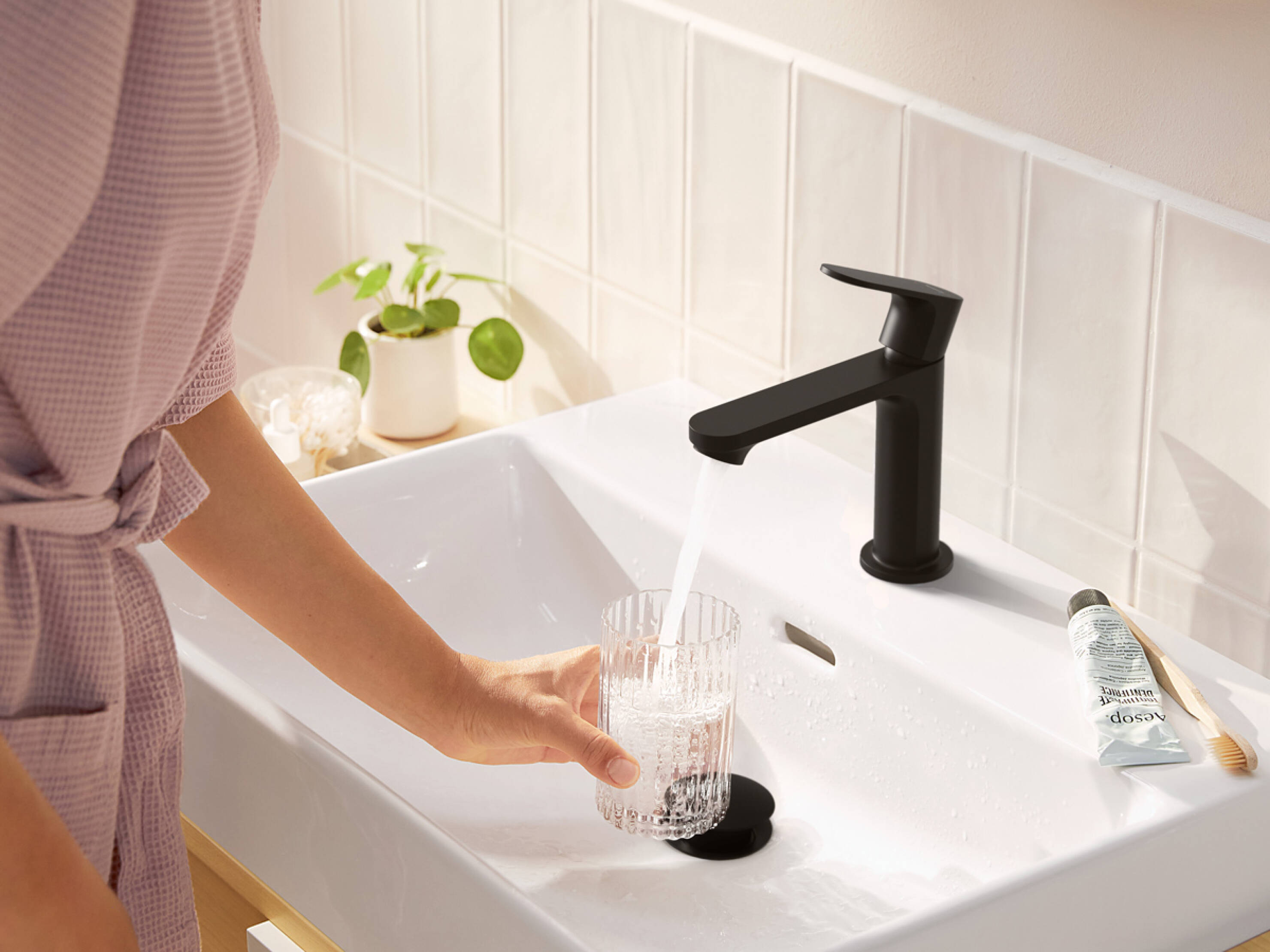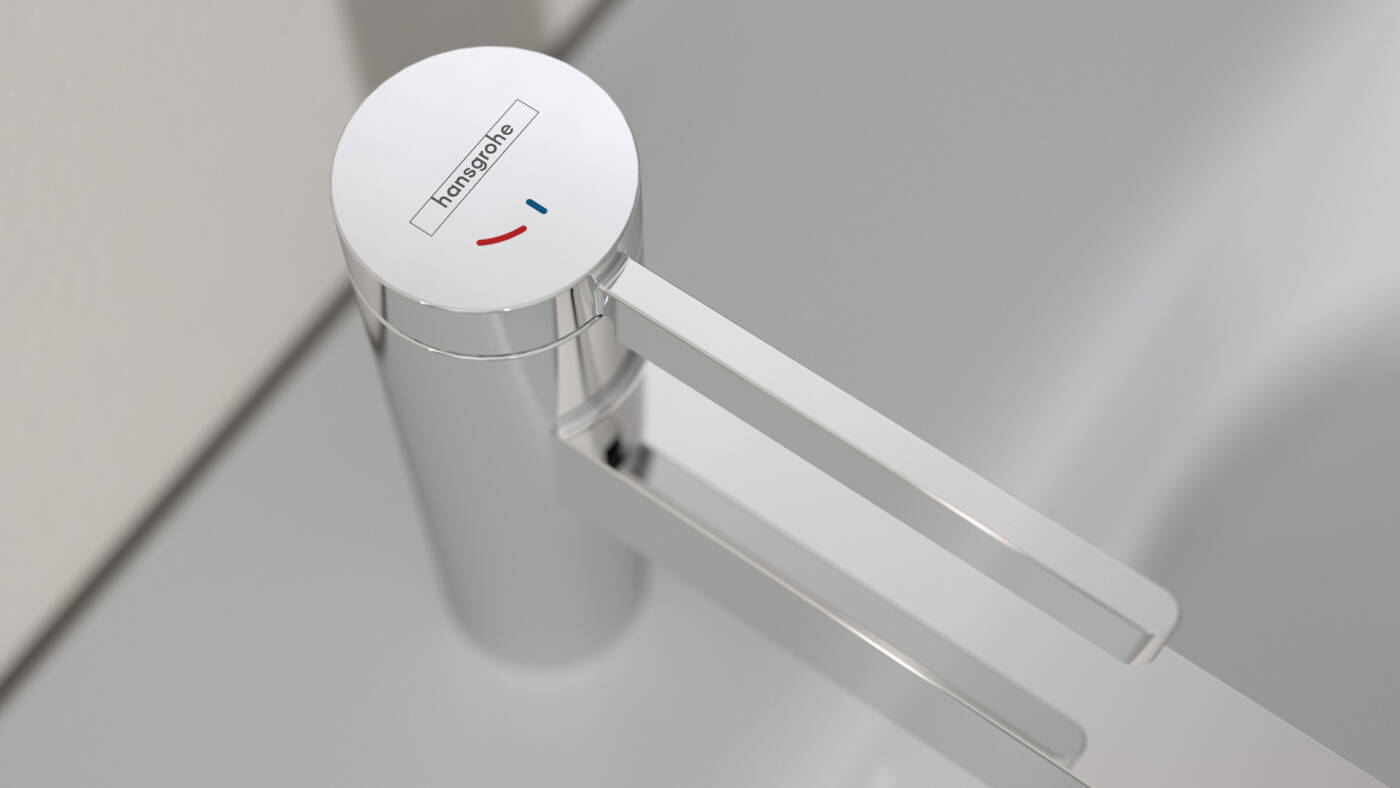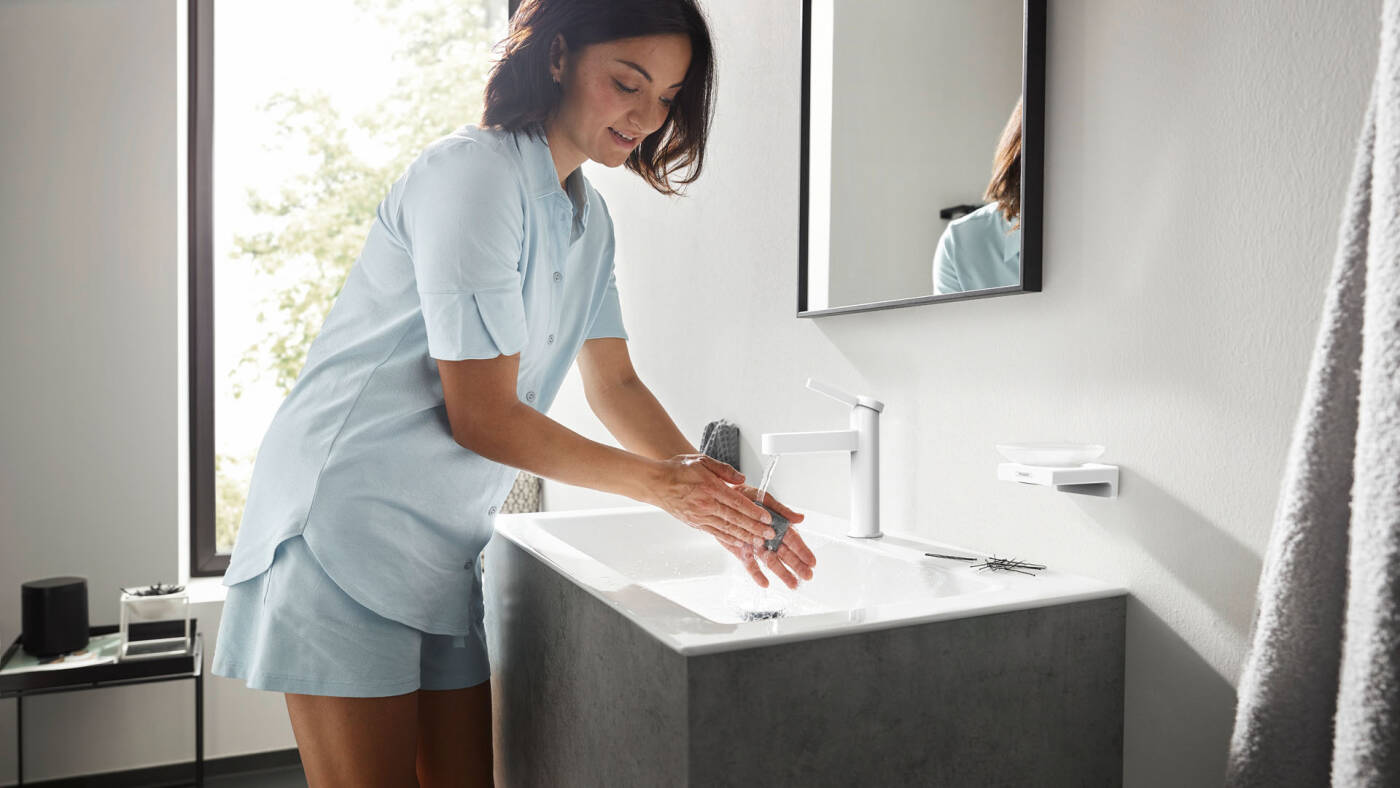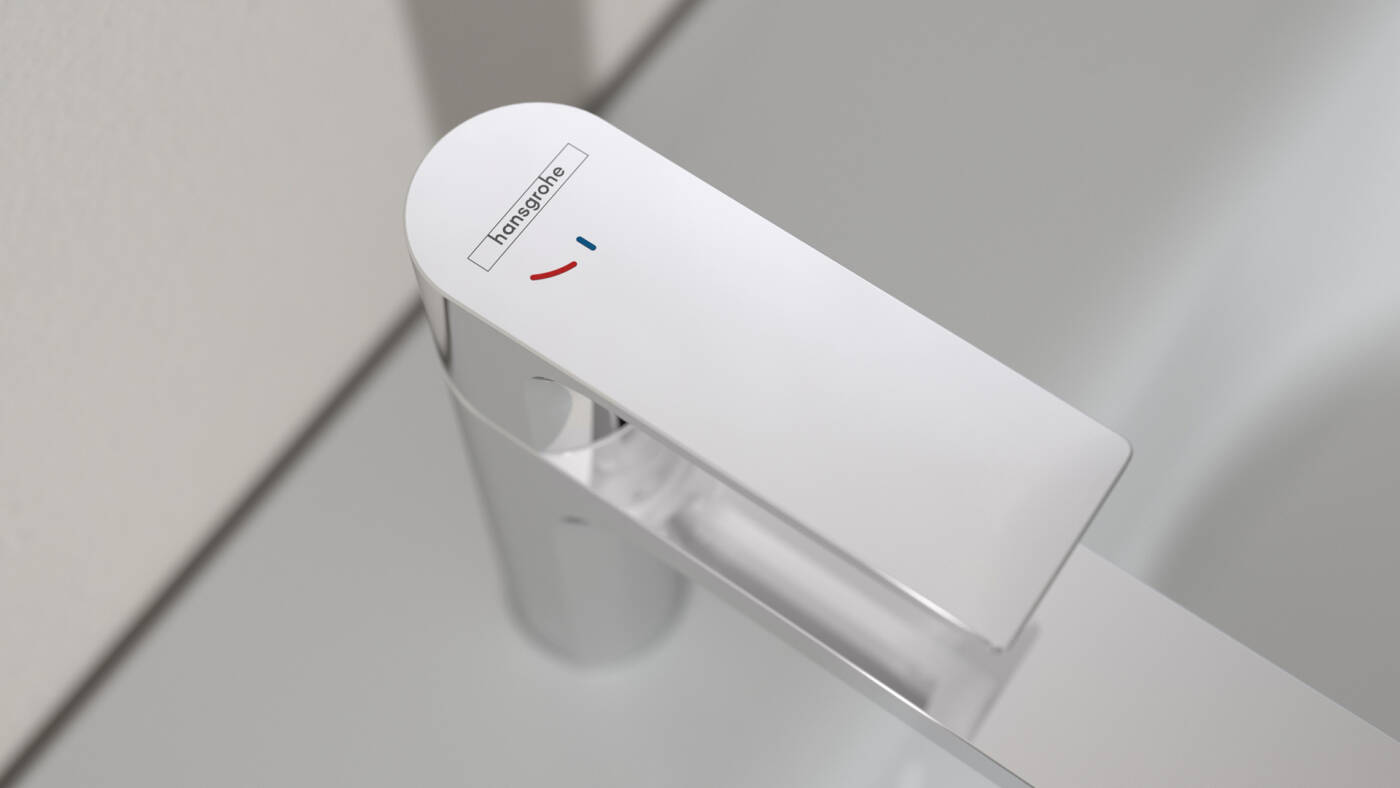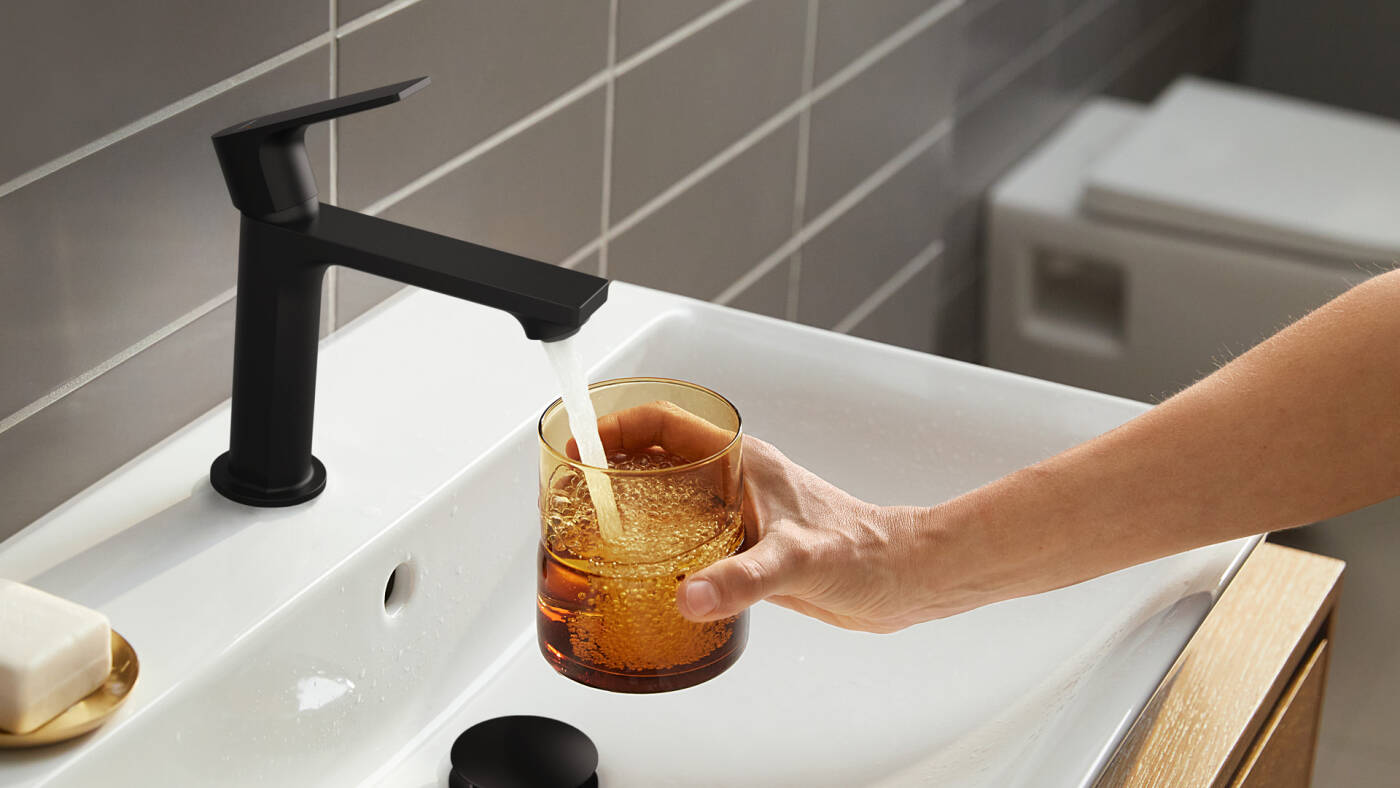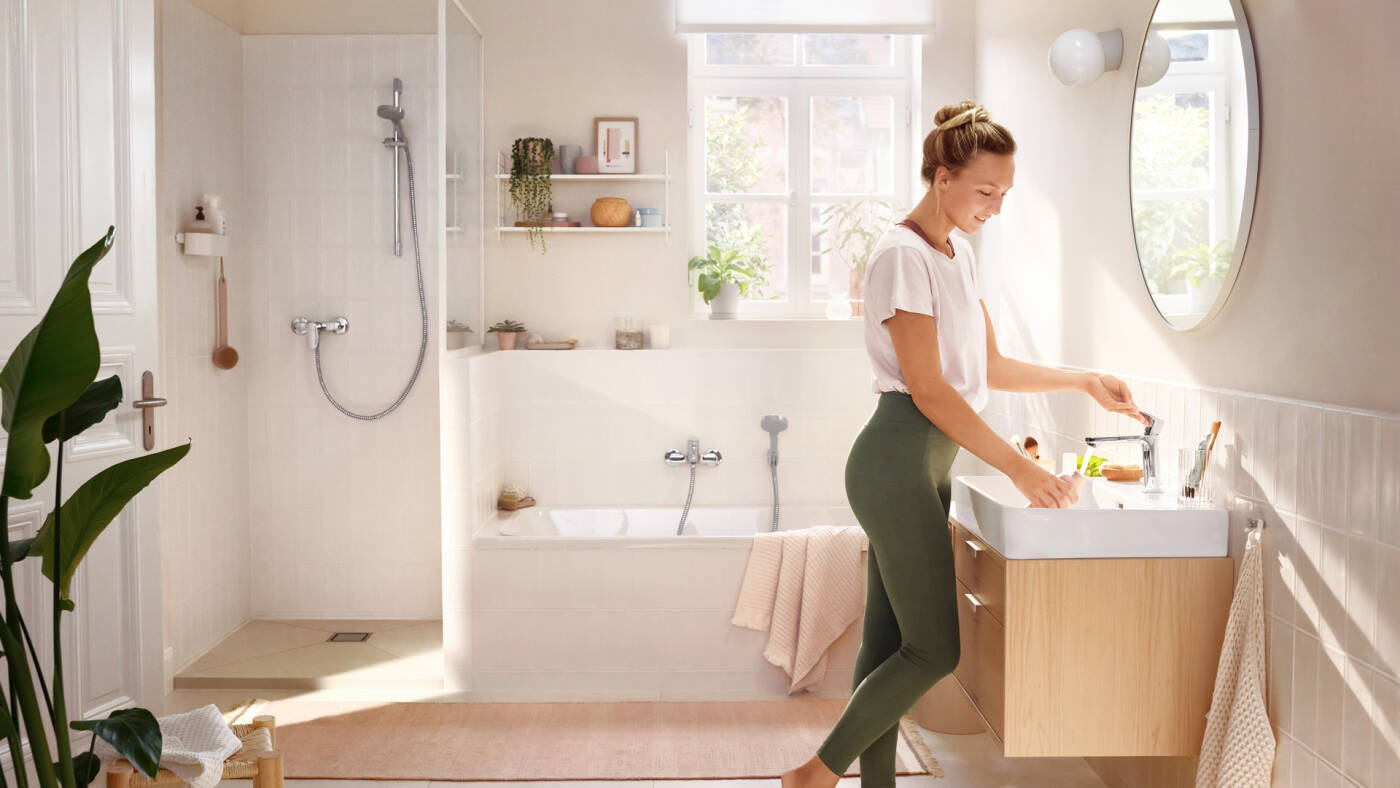 Selected products with CoolStart technology
* The energy savings expressed as a percentage show how much a hansgrohe CoolStart product can save compared to a standard hansgrohe product without CoolStart technology.
The calculation for the use of a basin tap is based on an average consumption of 5 litres per minute at 3 bar. This value must be adapted to the individual to get the most accurate result possible. Energy needed to heat 1 litre of water by 1 °C: 1 kcal or 0.00116 kWh. Energy needed to heat 1 litre of water from 10 °C to 35 °C (the temperature of water from a basin tap): 0.029 kWh/litre of water [calculated using an energy formula based on the general calculation principles according to the International System of Units (SI). Conversion of kWh to oil: 10 kWh = 1 litre of oil].
The energy costs suggested here are the average for Germany and must be adapted to the individual to get the most accurate result possible. It was assumed that household appliances would consume 12.2 cents/kWh of energy based on these values (valid as at 04/2022).
Hansgrohe SE cannot guarantee the accuracy of the results. The calculation can be influenced by several unforeseeable factors and is therefore non-binding. It mainly depends on energy prices.