The easy way to save energy
CoolStart: hot water only when you really need it
With CoolStart technology, only cold water will flow with the tap's default settings. The hot water lever can only be turned to the left. This automatically reduces the energy requirement and CO2 emissions. The clever operating concept has set a trend in the sanitation industry, as it goes easy on the environment and your customer's wallet, while the potential savings a hotel can make are enormous.
There are excellent reasons to use CoolStart
Customers who buy taps with CoolStart save energy, CO2 and money with every single use. They conserve valuable resources and play their part in protecting the climate.
In conjunction with EcoSmart technology, you can also save precious water – up to 60 percent in fact.
The CoolStart taps' ergonomics make them user friendly.
From individual buyers to hotels: The CoolStart range appeals to a wide audience and offers professionals excellent opportunities to make sales.
hansgrohe tap ranges such as Metris, Talis and Focus plus AXOR Starck basin taps, which are already well established on the market, ensure that there is a good awareness of CoolStart at a wide variety of price points.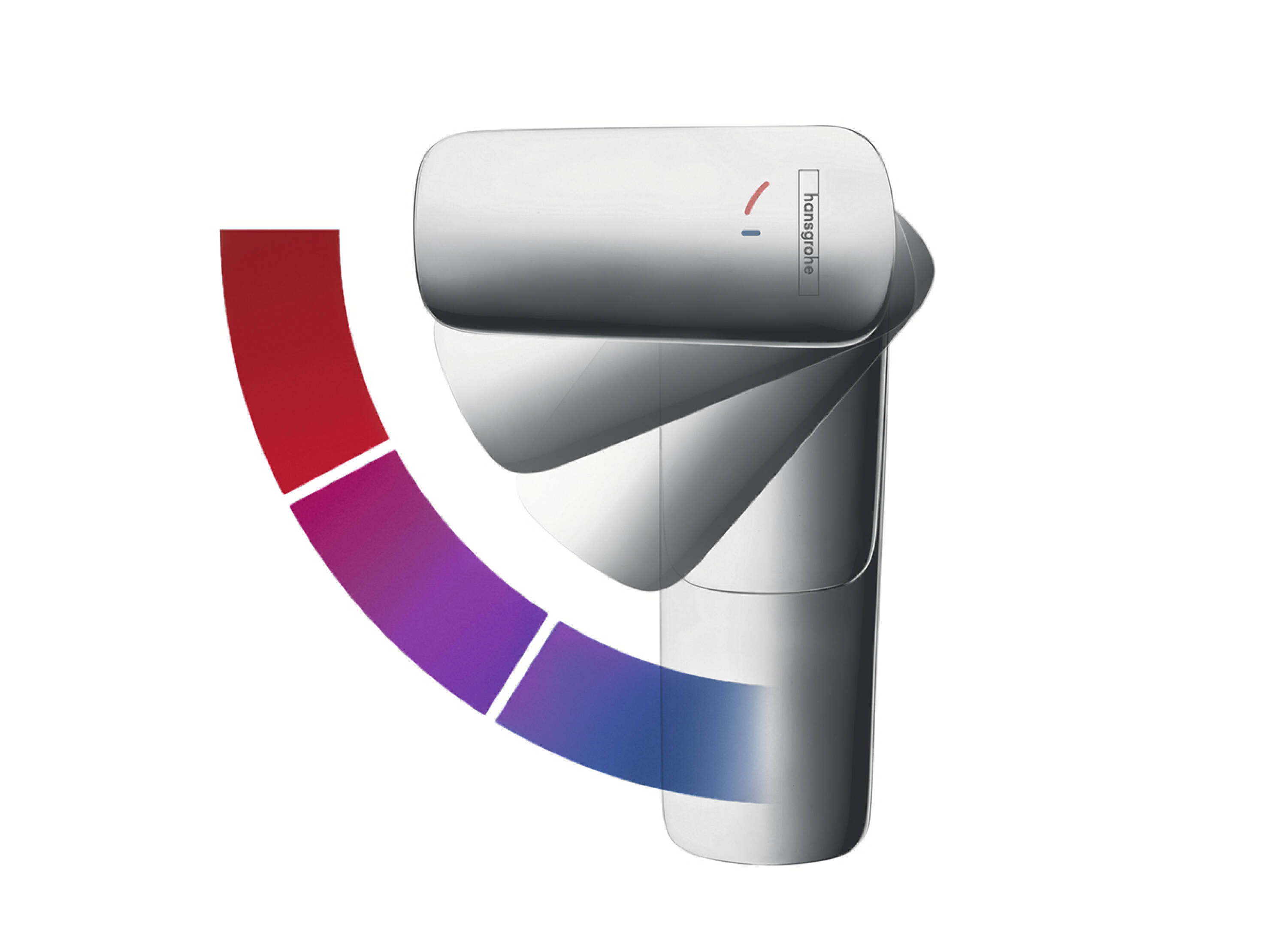 Modern taps with a saving function: How it works
Whereas continuous flow heaters or circulation pumps immediately kick into action when the lever on standard taps is in the middle position, CoolStart taps do not unnecessarily fill the pipeline system with hot water. As cold water is often sufficient when washing hands or filling containers, moving the lever to the right is blocked off on these taps. If you want warmer water, you can move the lever to the left. Only then will hot water be added. And the user can decide how hot to make the water.
Selected products with CoolStart technology