Making technology vanish inside the wall
iBox universal: sensational base set for concealed mixers
The iBox universal makes tap technology vanish inside the wall. Not only does this look nice, it also creates more space and makes for a more indulgent shower. The flexibility of the system and design is an additional bonus: The iBox can be installed, even if your customer hasn't yet chosen their shower system. And bathrooms can be refitted and upgraded at any time with the iBox.
iBox universal – all the benefits at a glance
Multi-purpose: The iBox universal is the first and only basic set for all AXOR and hansgrohe standard and thermostatic mixer solutions in the bathroom.
Diverse: All that is needed is one basic set for 19 different functional solutions.
Many design options: More than 200 AXOR and hansgrohe pre-fab sets fit the iBox universal.
Beautiful bathroom: The bulky technology completely vanishes inside the wall. Concealed mixers with streamlined, elegant, minimalist designs are fitted on top.
More room to move in the bathroom: No tap technology juts out or gets in the way.
More room to plan with pre-installation: The base set stays in place when the bathroom is next renovated, and the function block and pre-fab set are easy to replace.
Reliable, safe and long-lasting: Thanks to a technical standard that has been tried and tested millions of times.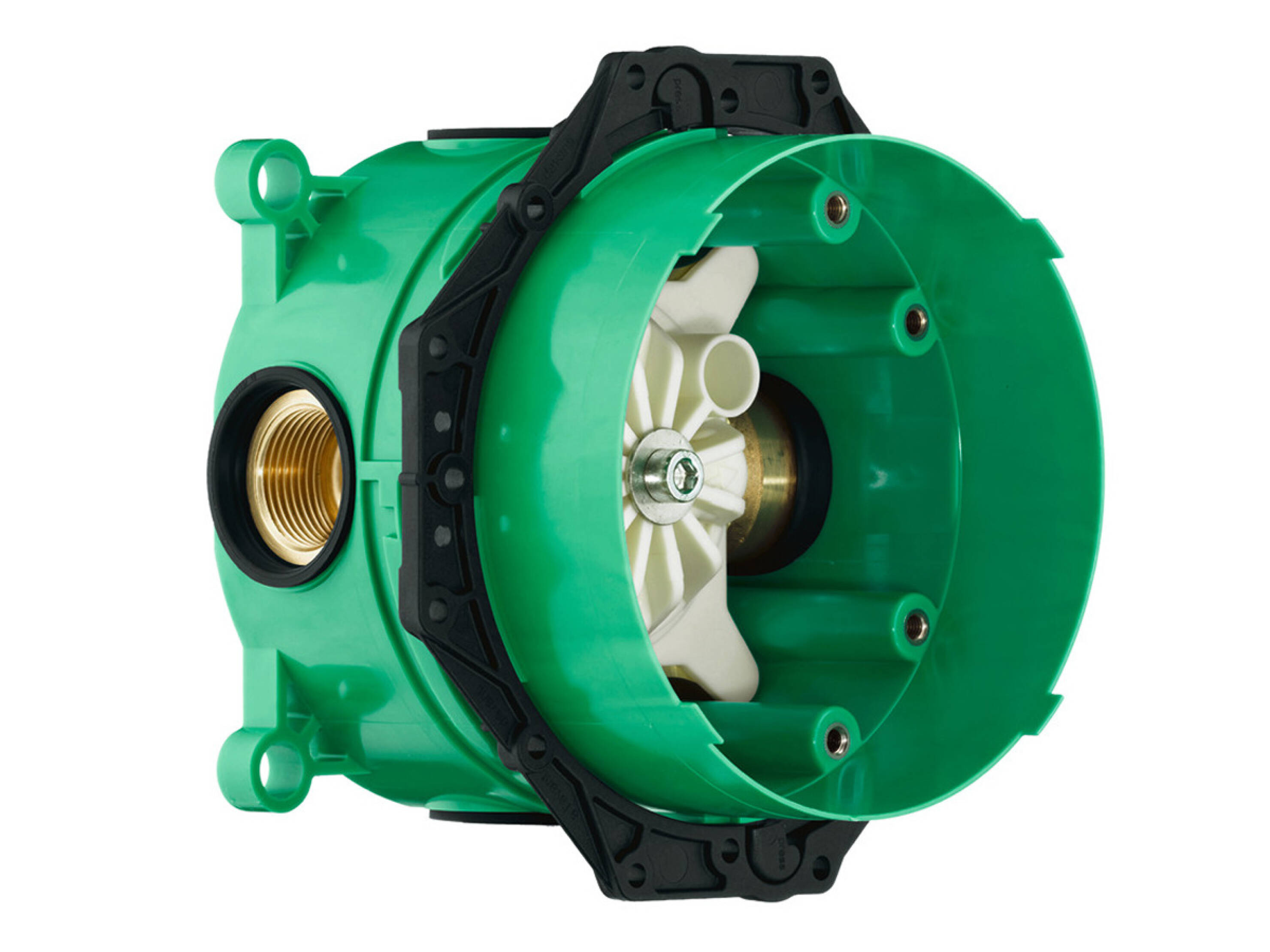 You can see the technical finesse of the concealed installation all-rounder in detail in the following image gallery.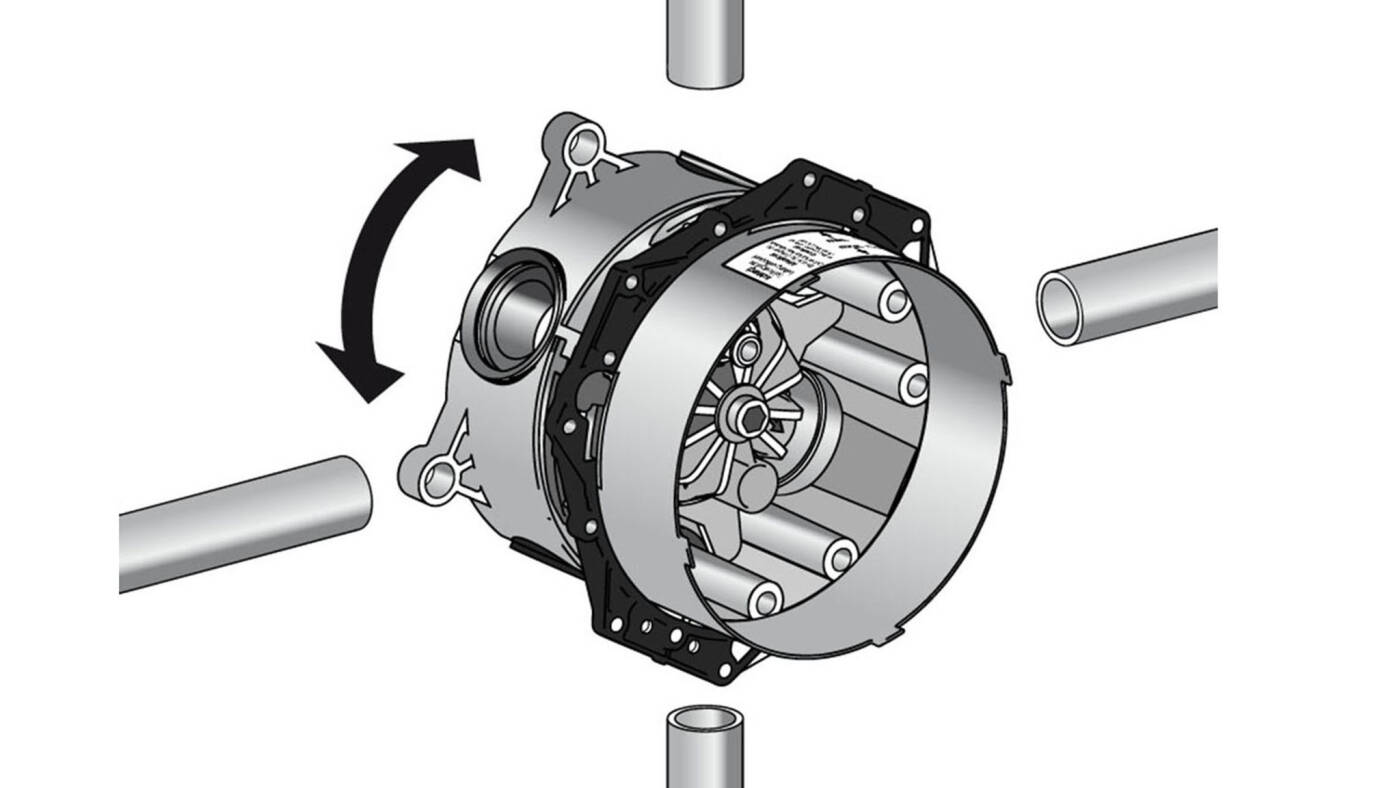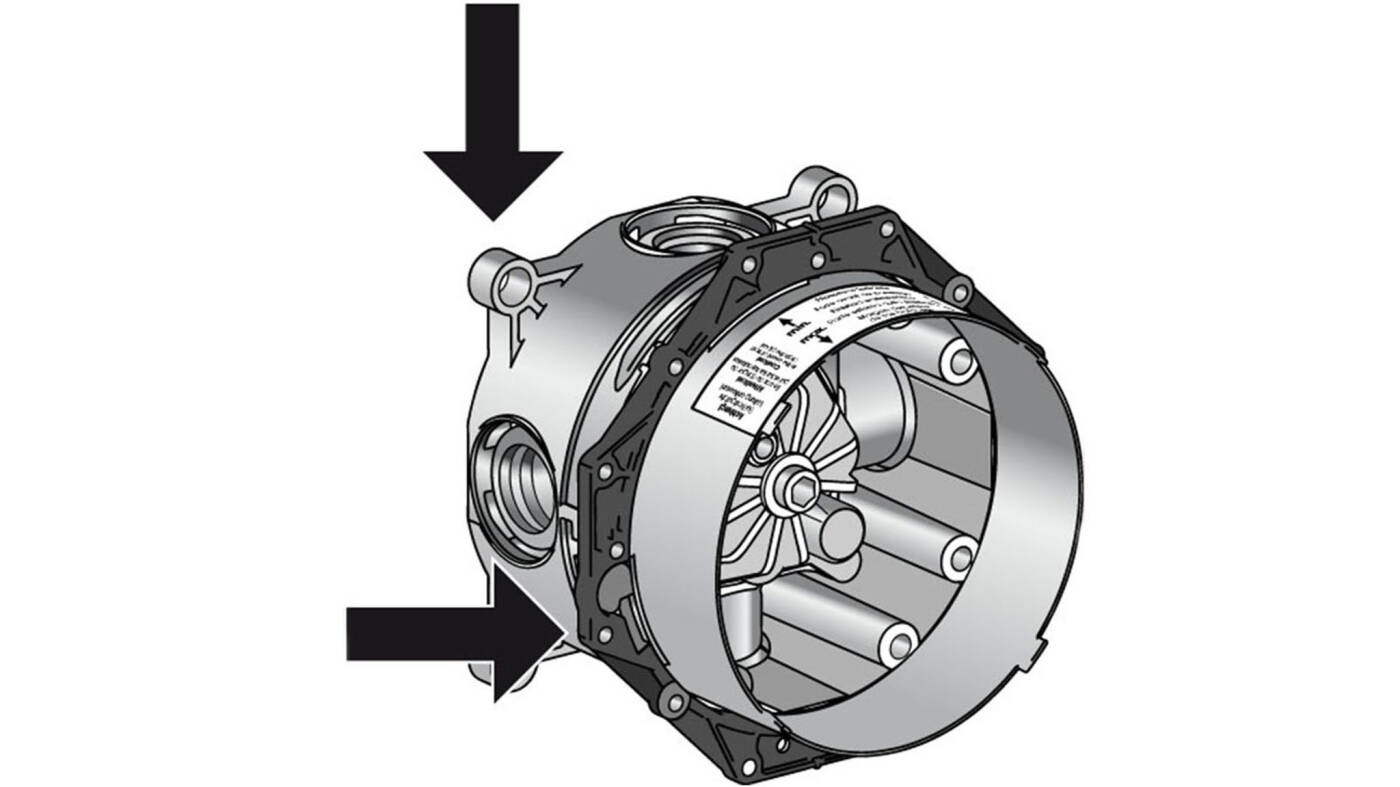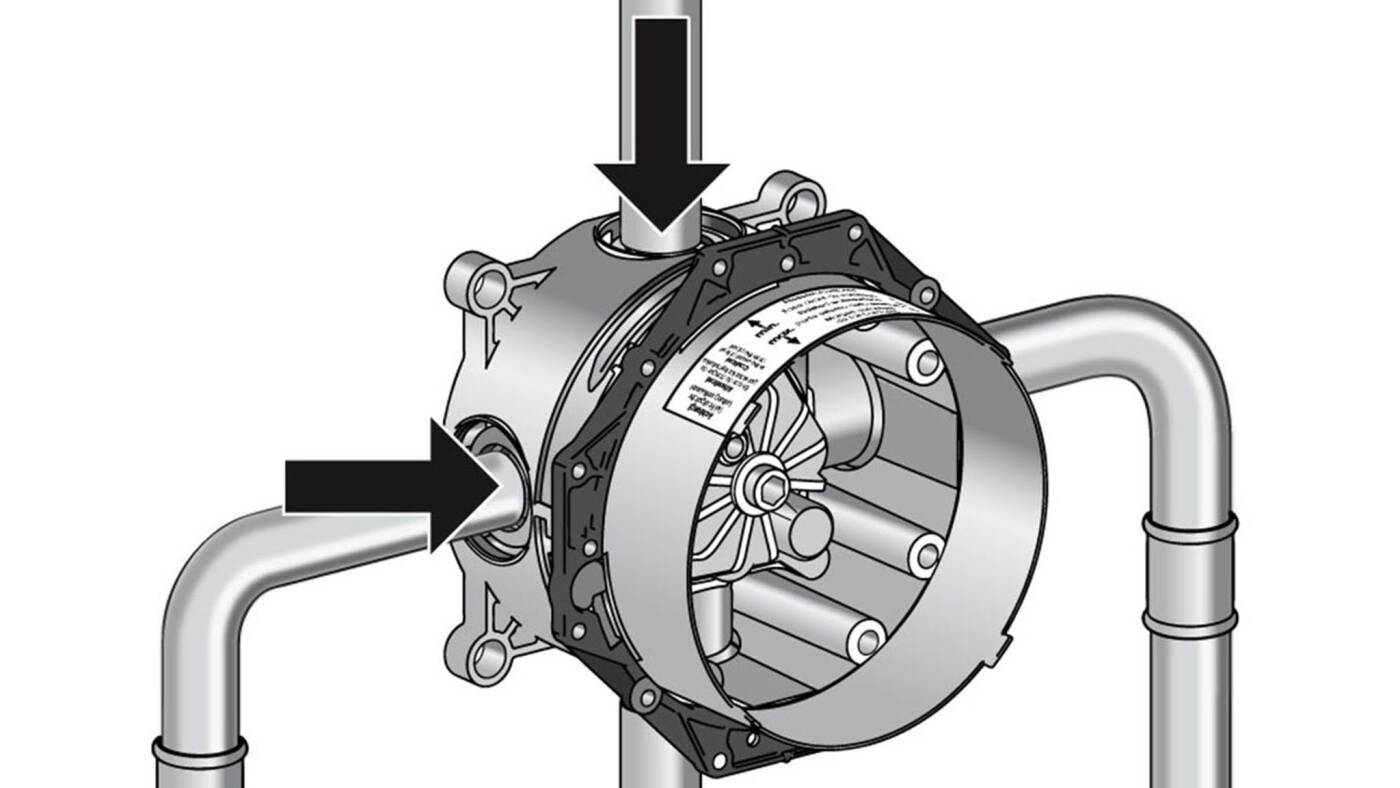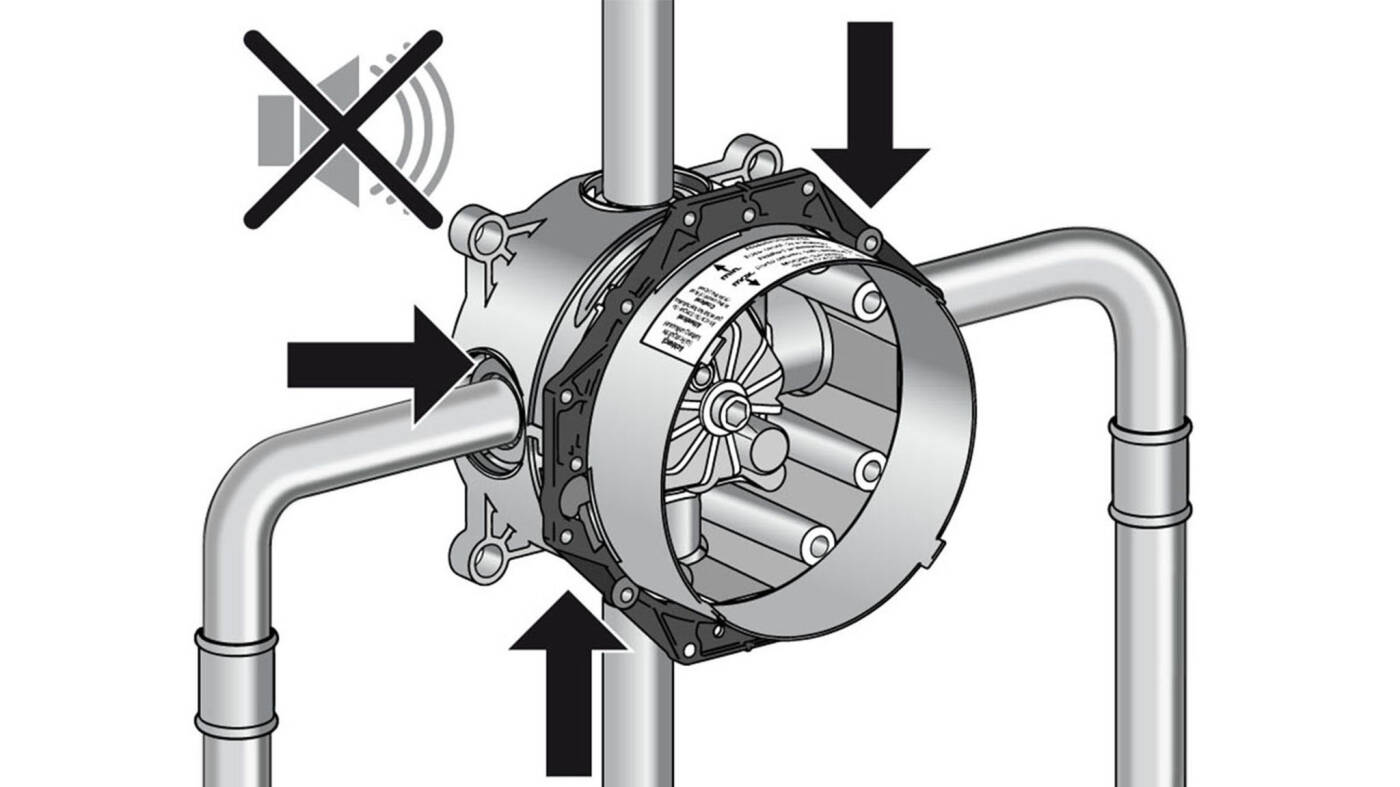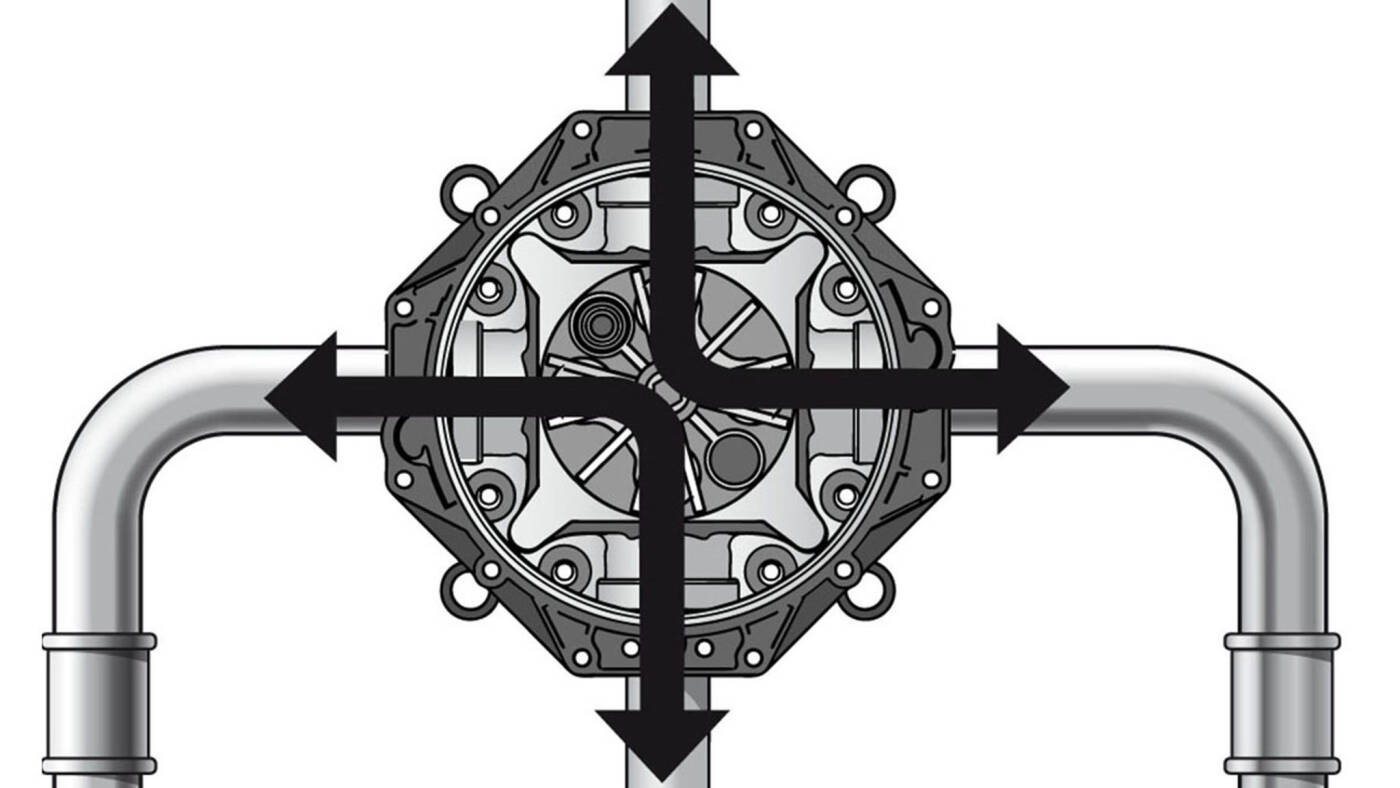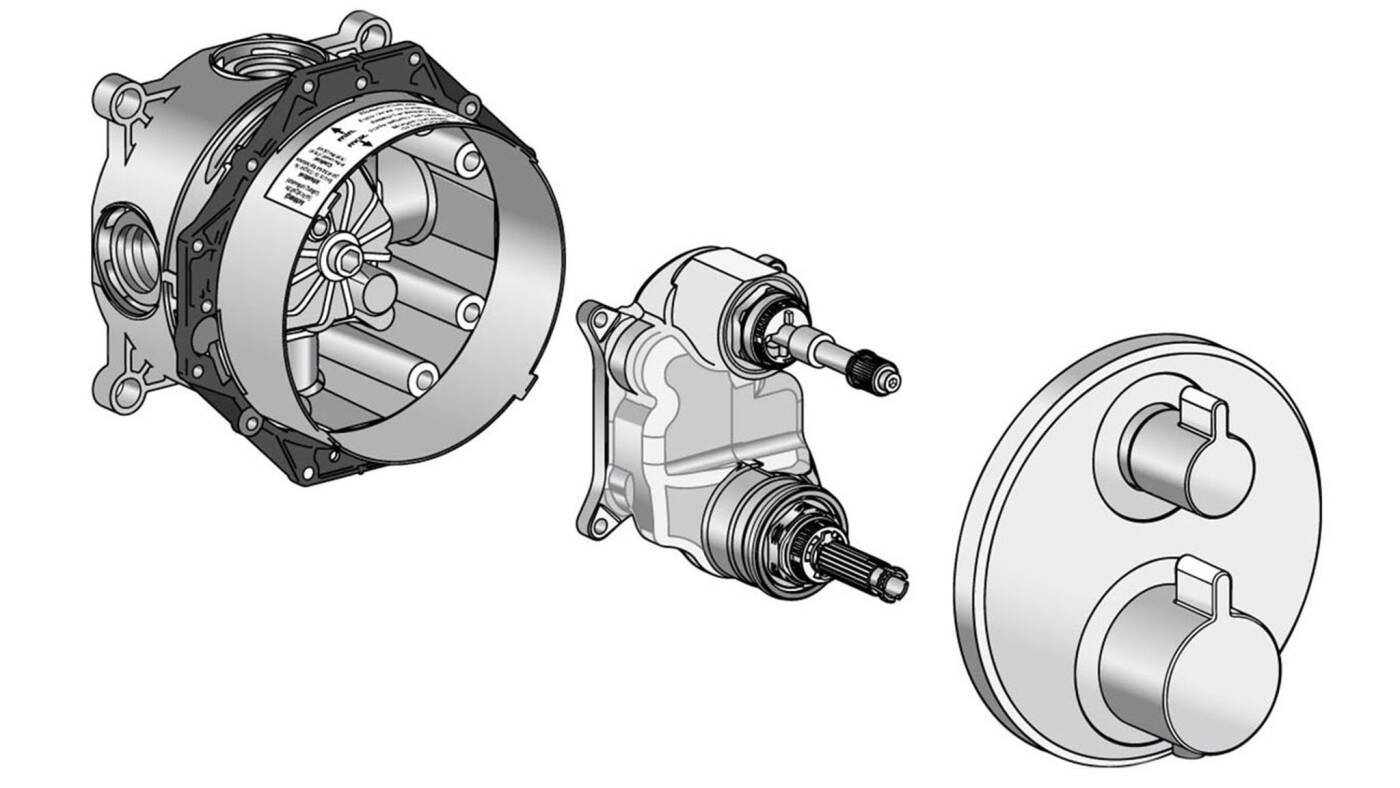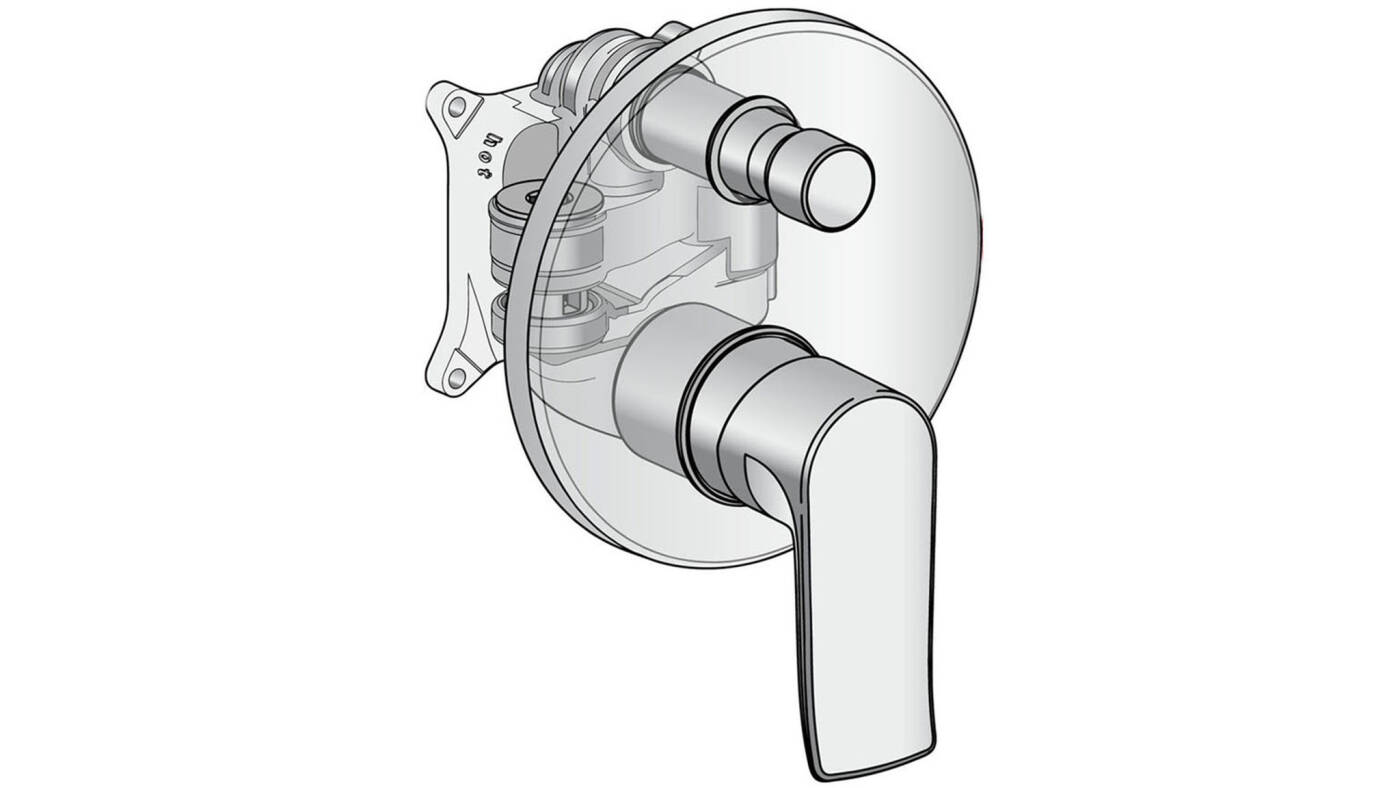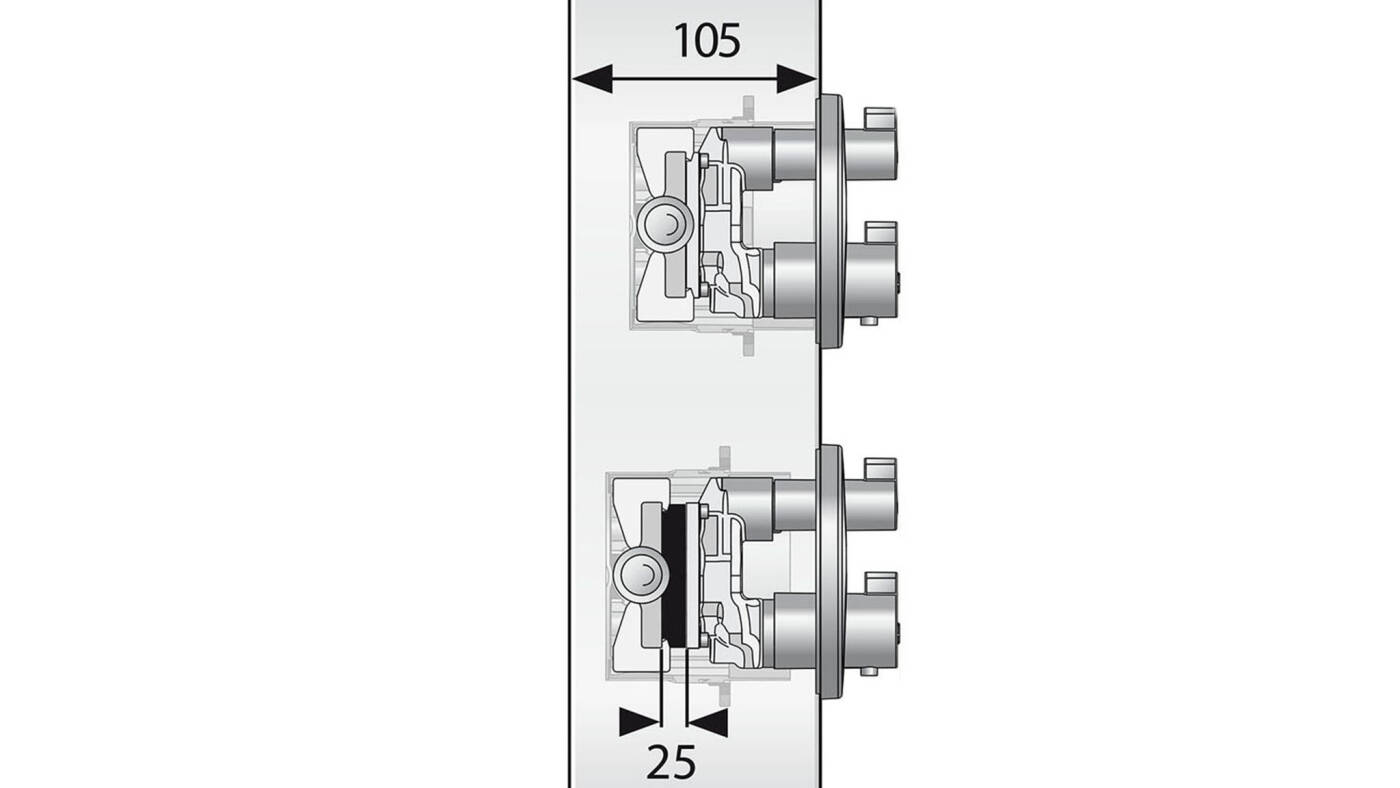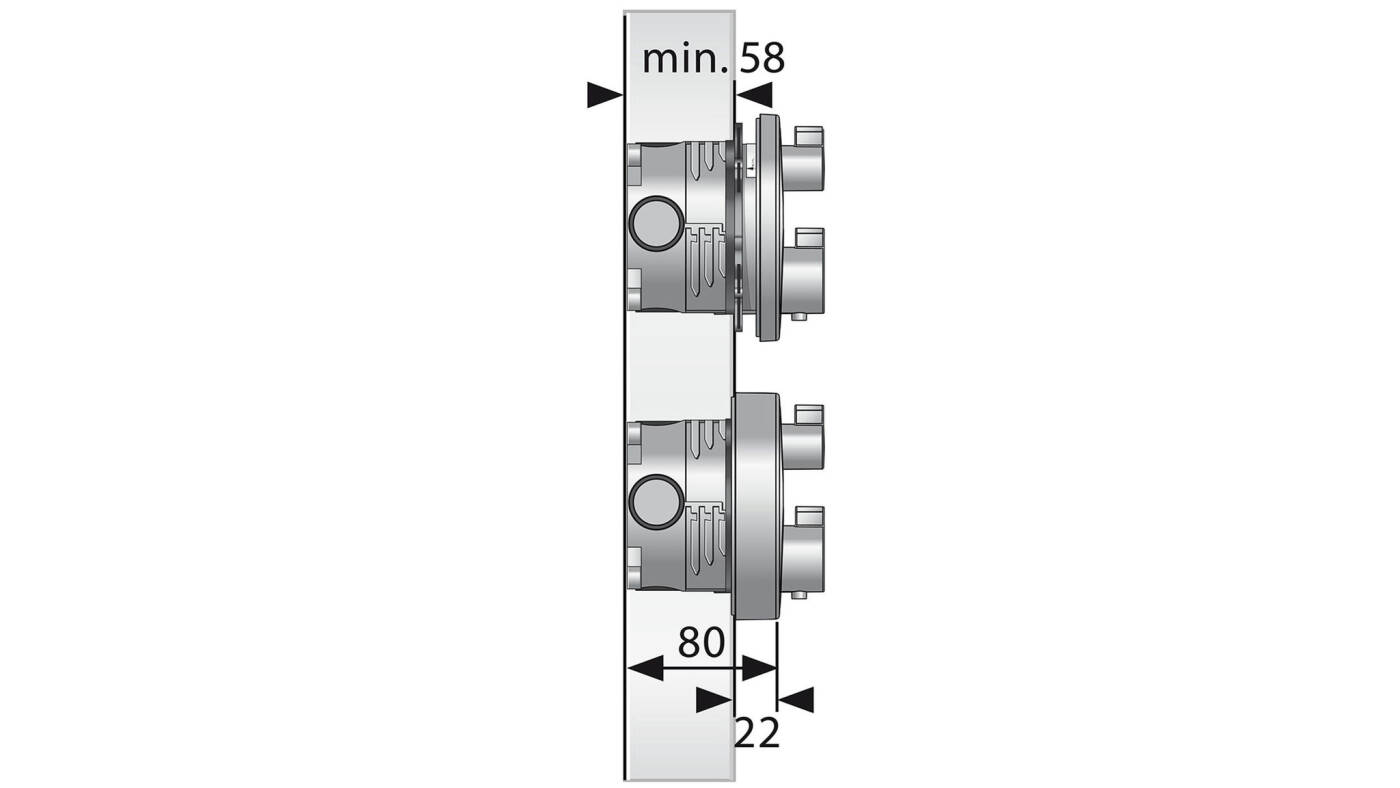 iBox universal: one for all, in premium quality
The iBox universal can be used in private and public spaces and in projects. It complies with conventional international standards and fits all standard installation systems, connection types and fittings. The biggest benefit is the planning leeway for builders and bathroom renovation specialists. Their customers can have the base set installed now (e.g. in new-build properties) and decide which tap, which concealed installation mixer, which pre-fab set they want to have later (e.g. the following year). This gives them more time and flexibility to choose their bathroom fixtures and prevents specialists from having to open up the wall.
Saving professionals time and customers space
The iBox universal concealed basic set can be fitted quickly, conveniently and safely. You only need to have one basic set in stock, which saves on warehousing space and costs. You can view the various installation options for the versatile concealed basic set in the following image gallery.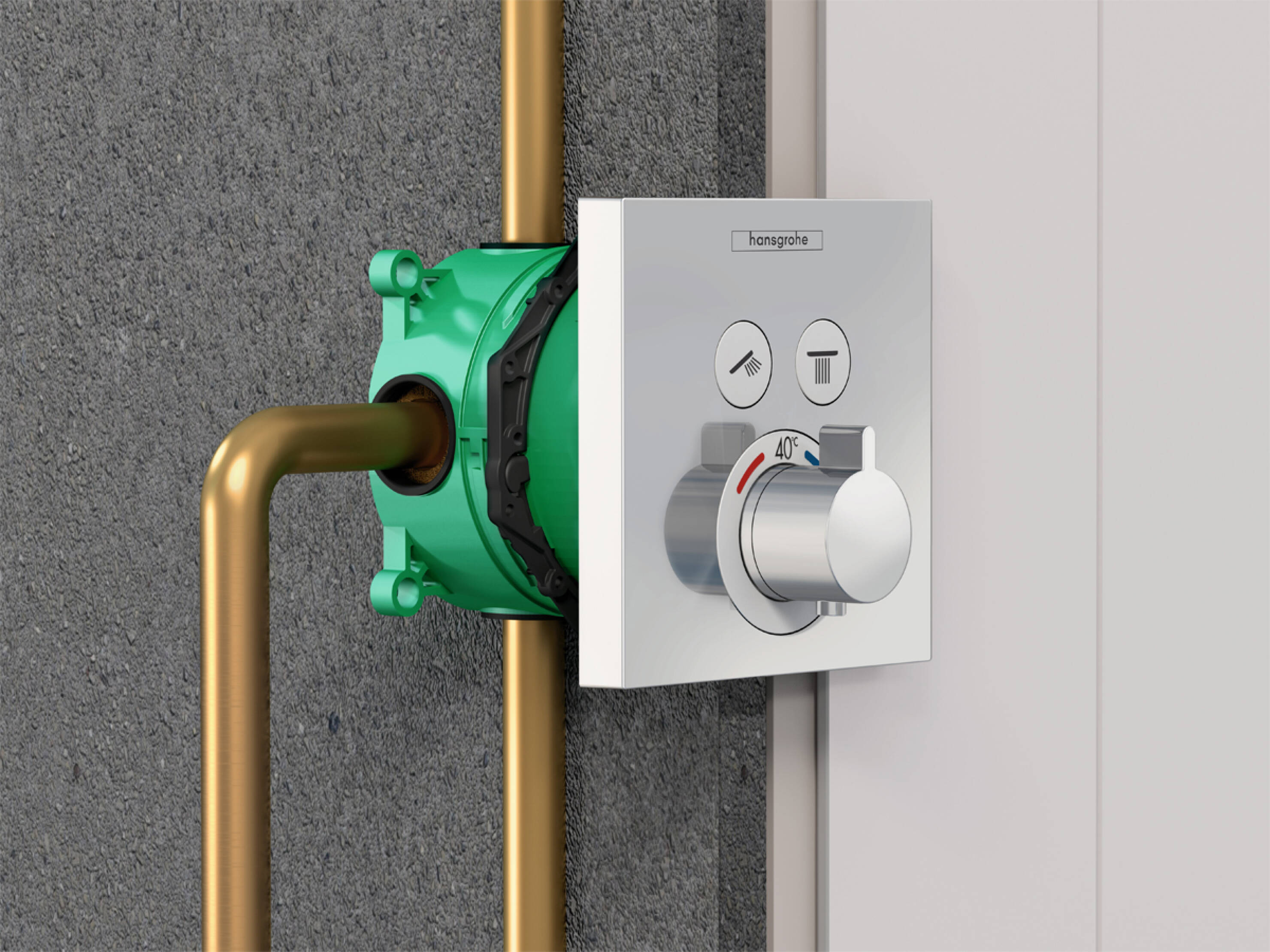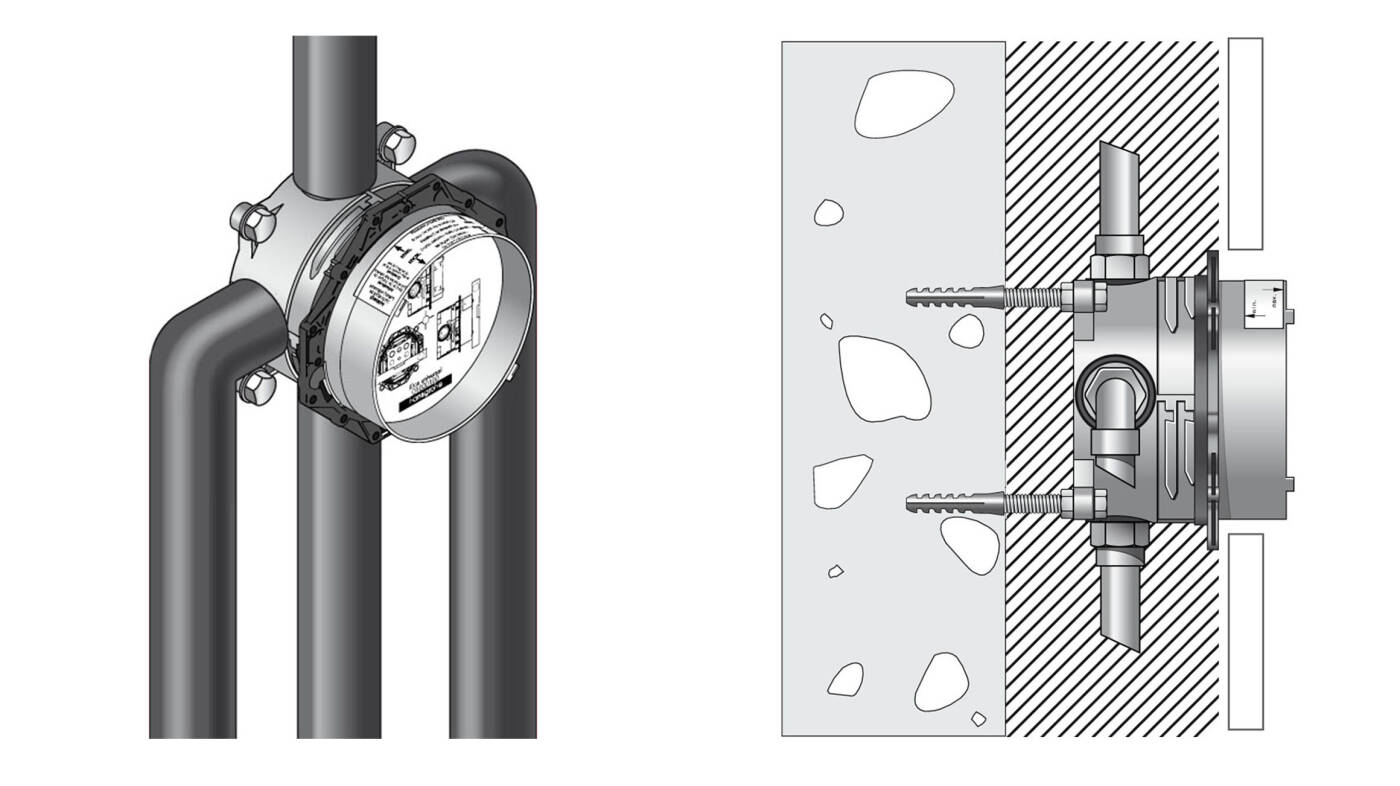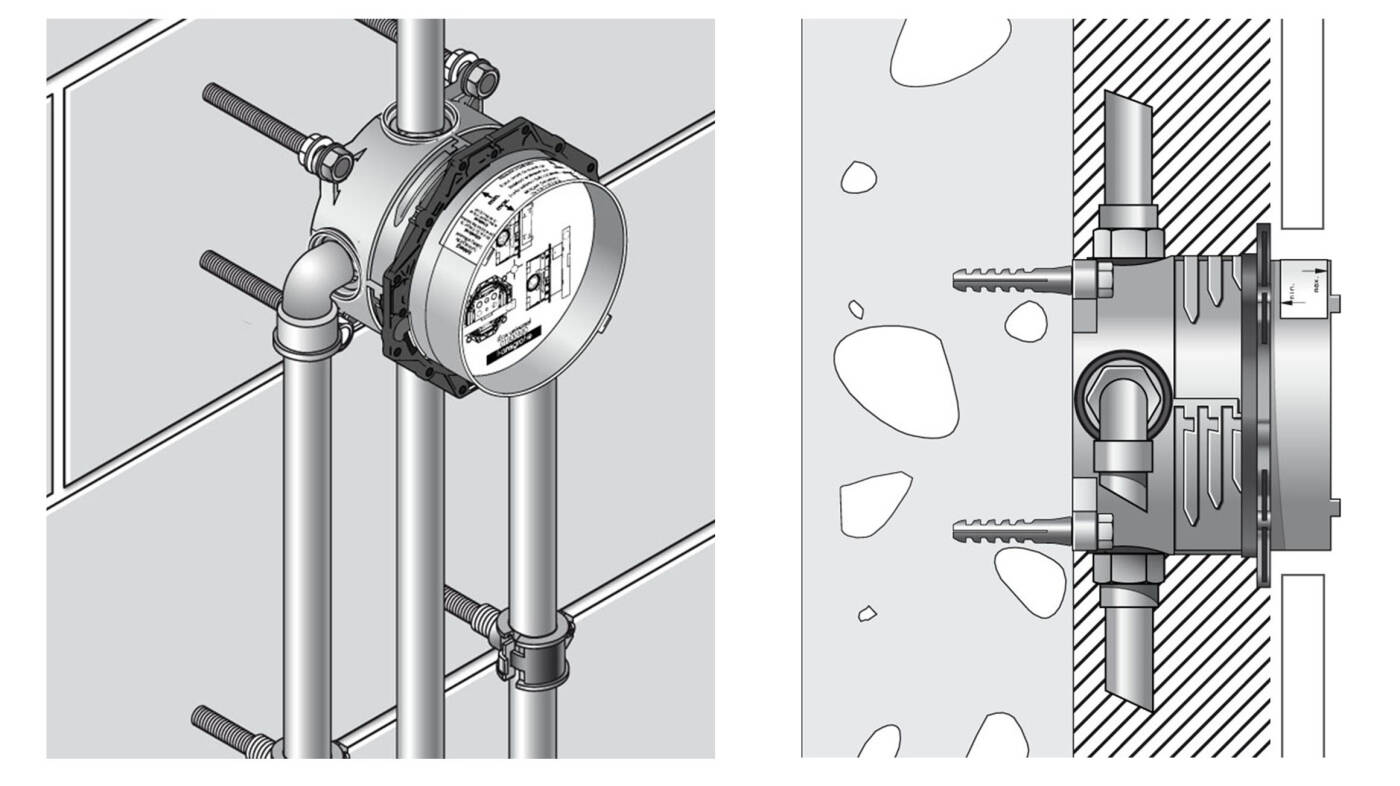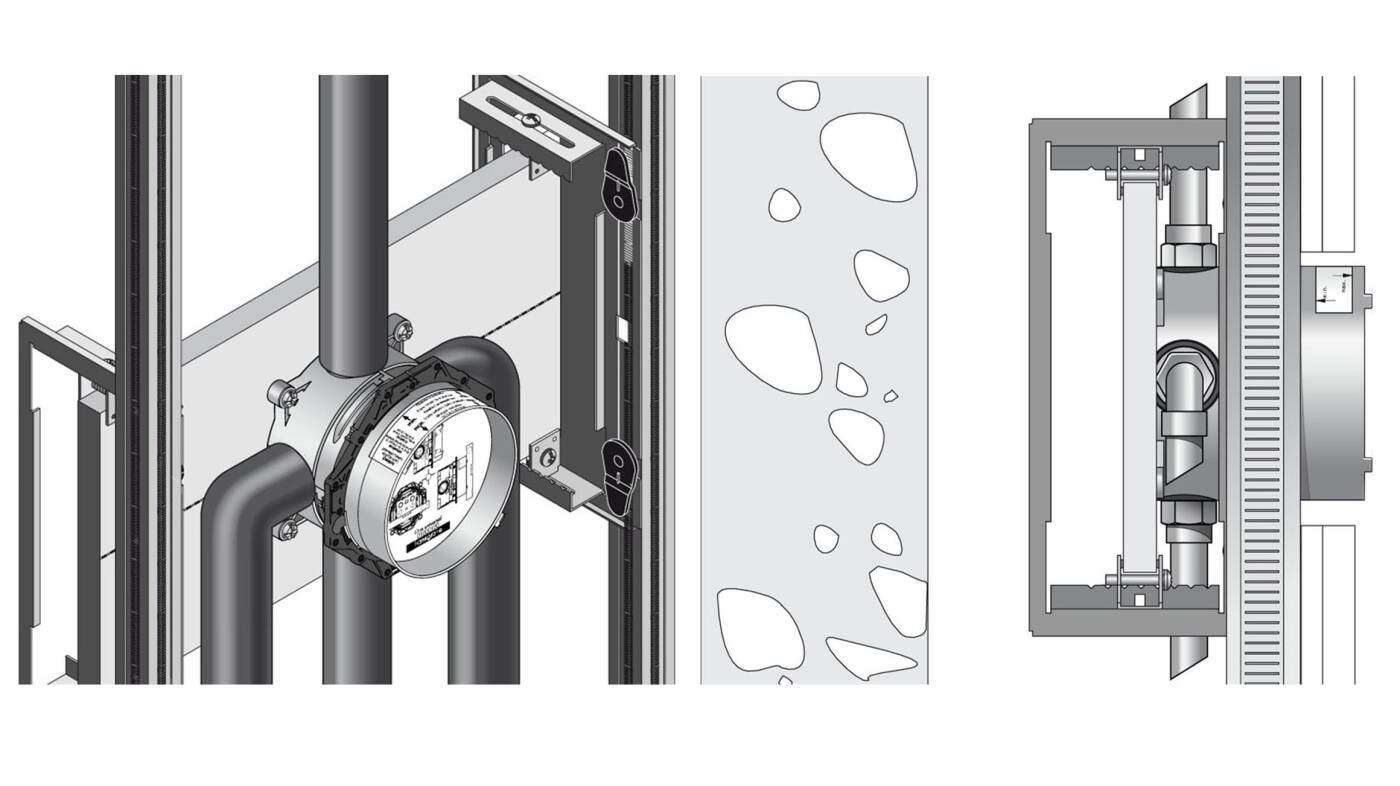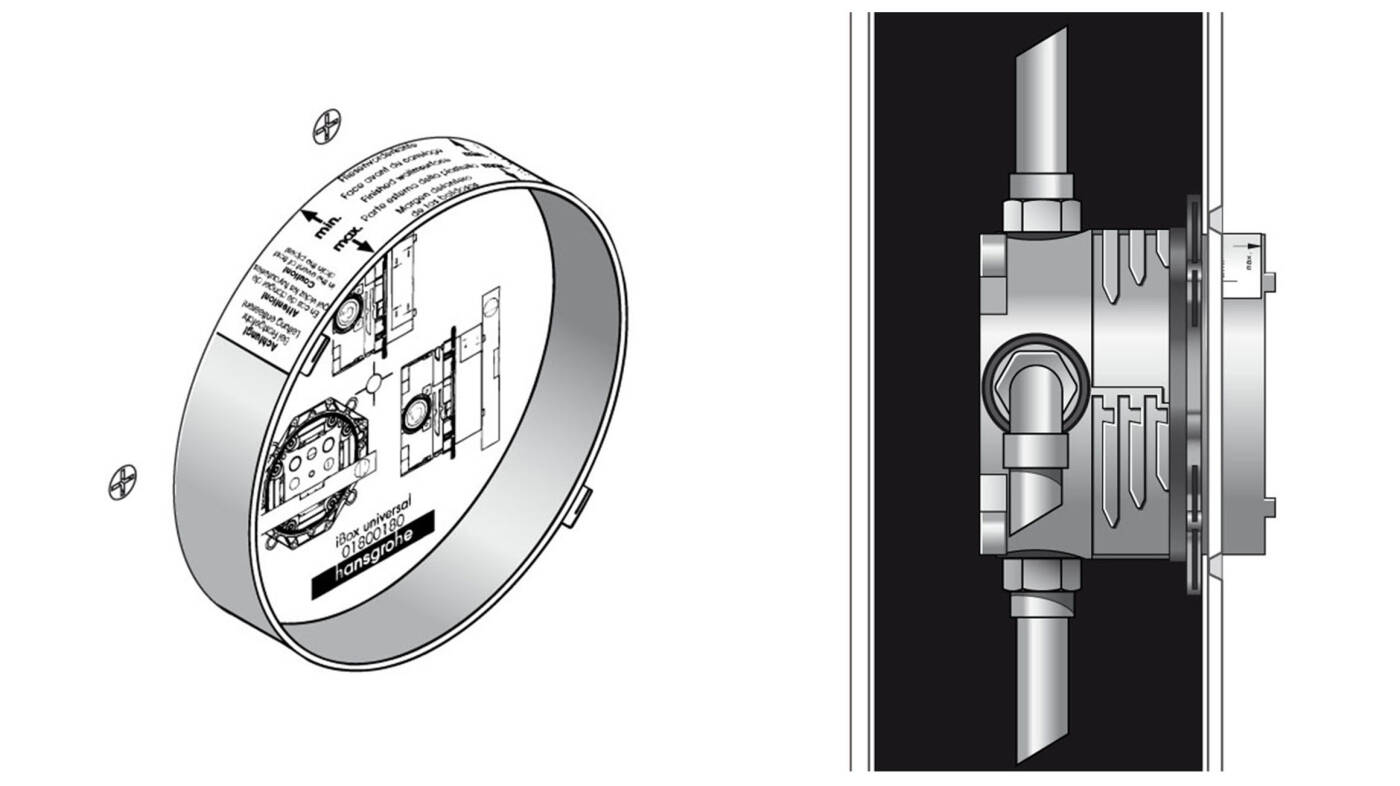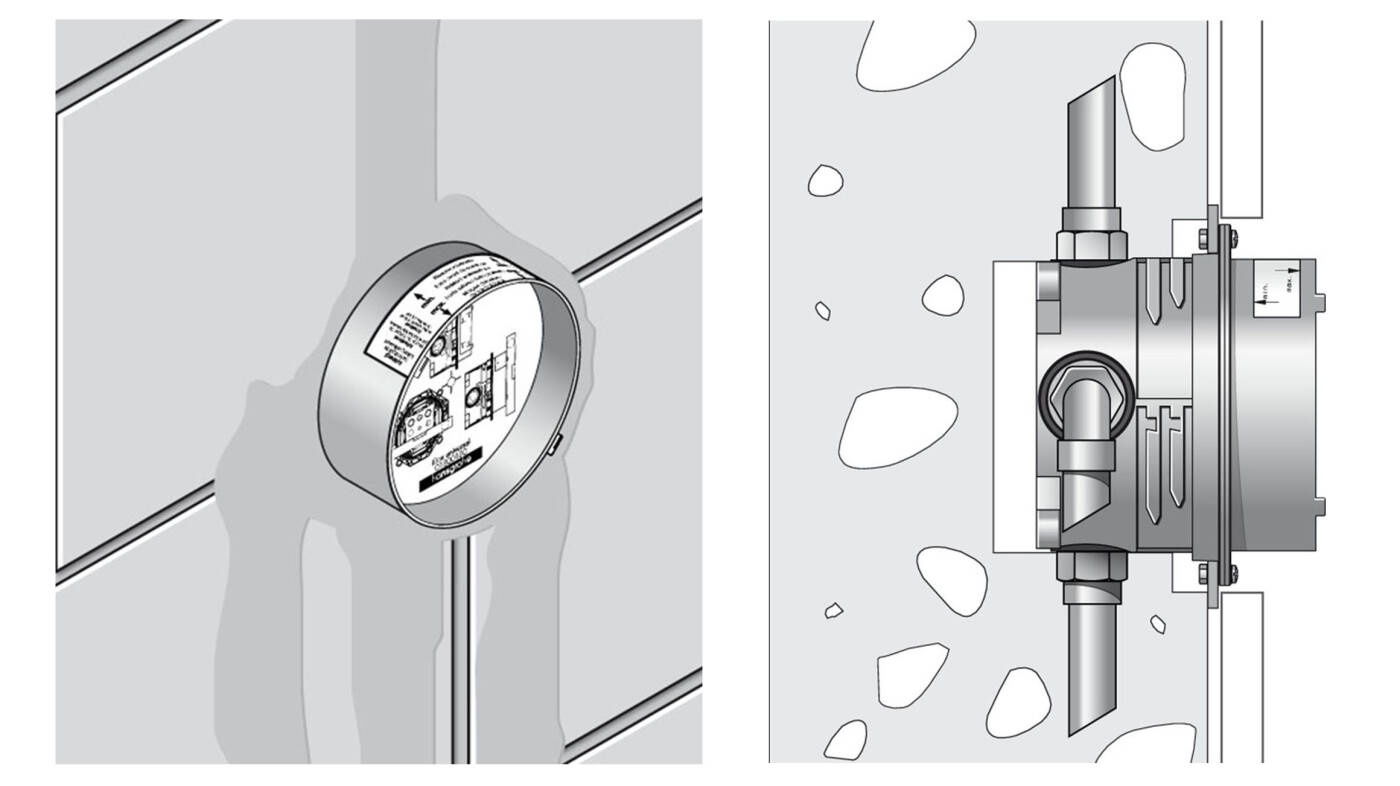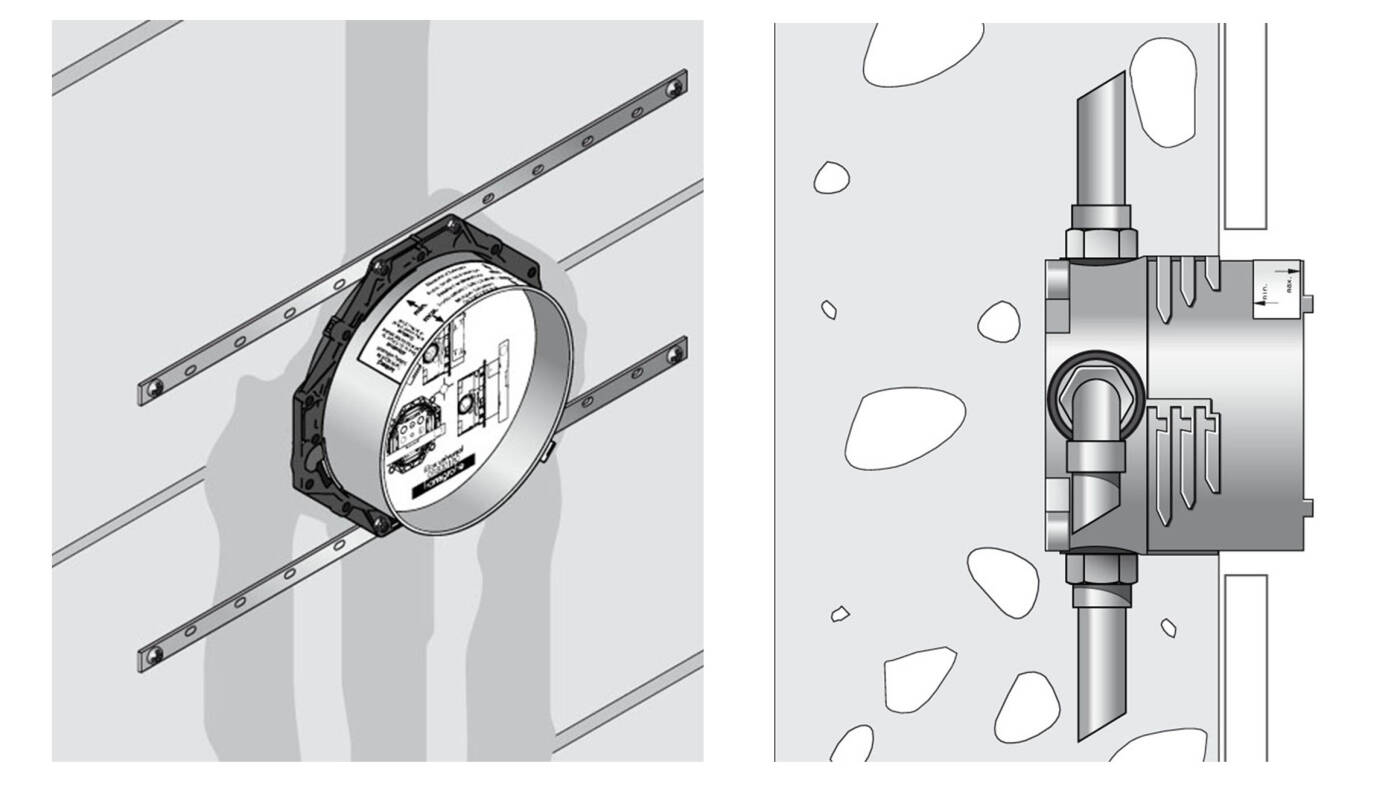 iBox universal installation aid: Saves time and optimises workflows
Short of time or struggling with an unusual installation scenario in your customer's property? No problem. This intelligent tool simplifies iBox universal installation.
Even faster, more convenient and safer installation
Also perfect for iBox newbies
No more cumbersome use of a spirit level
Makes it easier to install square pre-fab sets at the perfect right-angle
Helps with tiling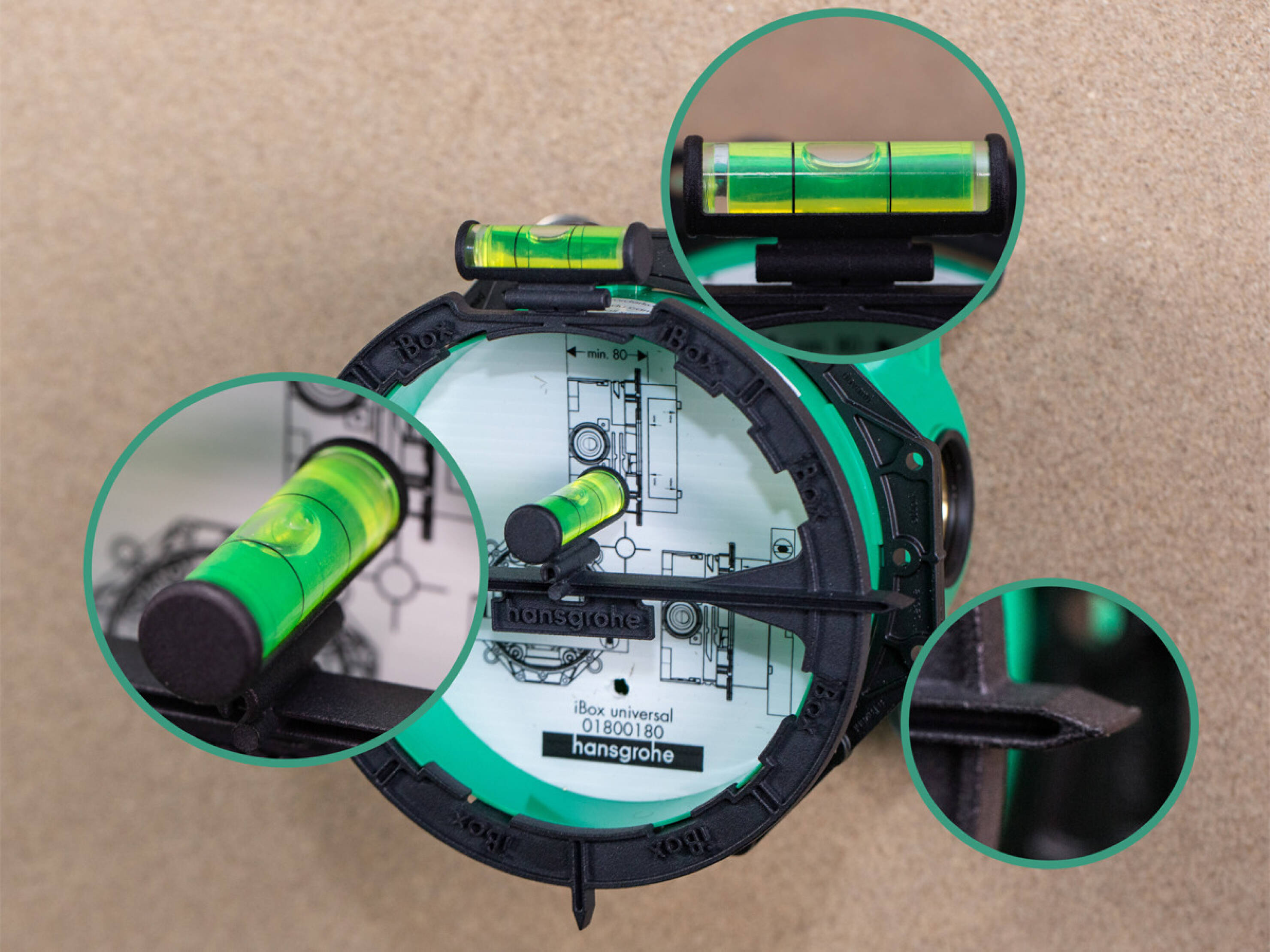 iBox universal, installation aid and products that are installed on the concealed basic set